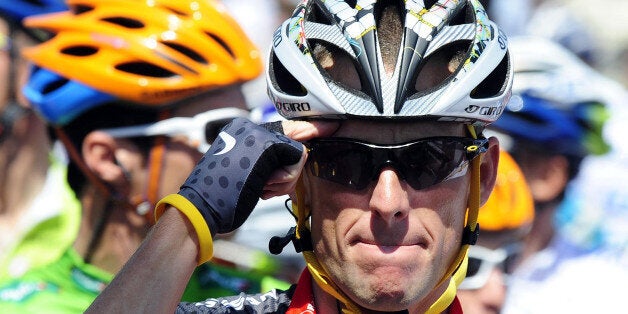 Disgraced former Tour de France champ Lance Armstrong is no stranger to competing under the influence and appears to have taken up a new sport.
The Beer Mile involves running four times around a standard 400m running track with participants knocking back a small can of beer between laps.
The 43-year-old started his Beer Mile attempt with a Budweiser and struggled to maintain pace in his first circuit. Upon opening the second can, his race was already over.
"He drank Budweiser Heavy from a 12oz can, no widemouth, following strict international Beer Mile standards" said opponent Patrick Hitchins, who completed the Mile in 6:08. Referring to one of the sponsors who dropped Armstrong in 2012, he added: "Perhaps his days with Michelob Ultra Lite put him at a disadvantage."
That particular beverage was chosen in compliance with strict regulations which say participants must drink cans or bottles no less than 330ml and a minimum of 5% ABV.
The Livestrong founder's failure disappointed spectators, with one eyewitness telling Flotrack that Armstrong could have had a chance to set a time record for his age group.