'Paddington Bear' author Michael Bond has admitted his shock at learning that the forthcoming film about his beloved children's character has been deemed "unsuitable" for some children due to its bad language and innuendo.
SEE MORE: Paddington - The Colin Firth Remix
'Paddington', which is due to hit cinemas later this month, has been given a 'Parental Guidance' rating by the British Board of Film Classification due to "dangerous behaviour, mild threat, innuendo and infrequent mild bad language."
True, it's still a PG, so we're not exactly expecting a 'Pulp Fiction' remake, with Paddington waking up next to three bikini-clad women and empty marmalade jars strewn all over the floor, but that hasn't stopped writer Michael Bond from worrying about the new film adaptation.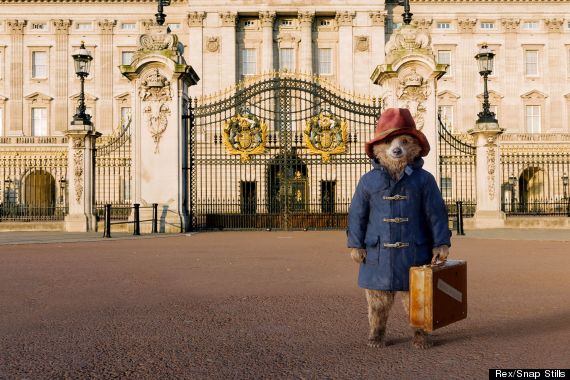 Paddington Bear as seen in the new film
Speaking to the Daily Mail, a "totally amazed" Michael said: "I might not sleep well tonight. I can't imagine what the sex references are. It doesn't enter into it with the books, certainly."
The BBFC initially described the film as having "mild sexual references" - which has now been revised and downgraded to "innuendo" - over a scene which sees Hugh Bonneville, as Mr Brown, disguising himself as a cleaning woman and being flirted with by a security guard.
The 'Downton Abbey' actor admitted that he thinks censors may have been a bit oversensitive, telling the BBC: "There were four and five year olds watching it the other day laughing uproariously, so I don't think it's going to damage any young children - or indeed any 75-year-olds."
'Paddington', which sees Ben Whishaw voicing the marmalade-loving bear, hits cinemas on 28 November.
LIKE US ON FACEBOOK | FOLLOW US ON TWITTER