Most of us would barf or run away at the thought of cuddling a stranger, and that's before we even consider the hygiene implications or wandering hands.
But while we may not alright with it, one Samantha Hess from Portland, Oregon certainly is. She set up a shop called Cuddle Up To Me, which has been a hit from the word go - she receives about 10,000 emails a week.
Hess charges $60 for an hour of cuddles on a bed. Her motivation? It's about reintroducing the importance of touch and contact into our lives. Pyjamas are welcome, and clients describe it as being a calming experience.
In an interview with CBS she describes the process as "purely platonic, more nurturing like a mother's cuddle." But she does have married clients who talk about the cuddle session with their spouses. "It fills a gap they can't or don't have with each other," she says.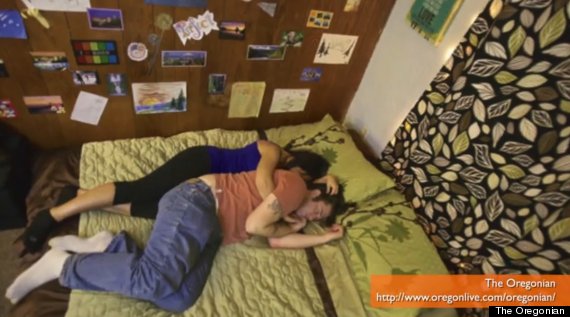 In an hour there may be six cuddle positions - her favourite is the tandem bike where you throw your leg over the other person.
Great for relationships perhaps, not so much when you're trying to flee a one night stand.
SEE ALSO:

This Charity Superstore Is Redefining Community And The Way We Give Back