A man is in a serious condition in hospital after an incident involving a rhinoceros at a zoo in the Dunstable area.
The man, who is in his 50s, suffered injuries to the chest, abdomen and pelvis at Whipsnade Zoo in Bedfordshire at 8.18am today.
He was stabilised at the scene and then taken by ambulance to Addenbrooke's Hospital in Cambridge.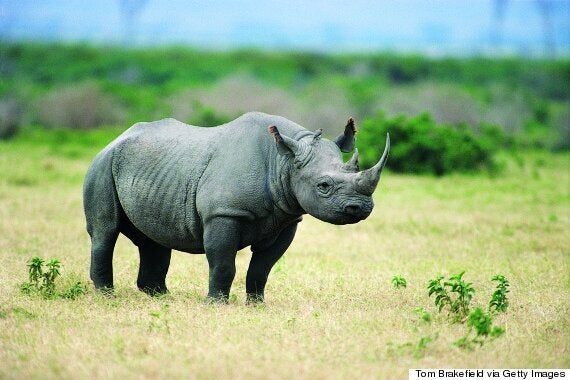 The incident involved a rhinoceros at Whipsnade Zoo (file picture)
Dave Tamarro, of the East of England Ambulance Service NHS Trust, said: "When we arrived it was clear that the patient had received a number of injuries, including injuries to the chest, abdomen and pelvis.
"We stabilised the patient whilst the air ambulance was on its way.
"Both trust staff and the Magpas air ambulance crew worked well together to treat the patient, who was then taken to Addenbrooke's Hospital by land ambulance in a serious condition."
A Bedfordshire Police spokesman said: "We were called to Whipsnade Zoo at around 8.25am. Our role was to assist the other emergency services."
Whipsnade Zoo confirmed that the injured man was one of its keepers.
A spokeswoman said: "At approximately 8.15am today one of our keepers was injured at ZSL Whipsnade Zoo.
"Emergency services were immediately called and the keeper involved was treated by paramedics at the scene and has now been taken to hospital."
A Magpas air ambulance spokeswoman said the man had been "immersed in water" during the incident and was given enhanced pain relief at the scene.
She said: "He was helped out of the water by staff at the zoo.
"The Magpas team assessed the patient, who suffered serious injuries, and put measures into place to keep him warm as his body temperature had dropped considerably."
On arrival at hospital the man was in a "serious but stable condition", the spokeswoman added.
Popular in the Community