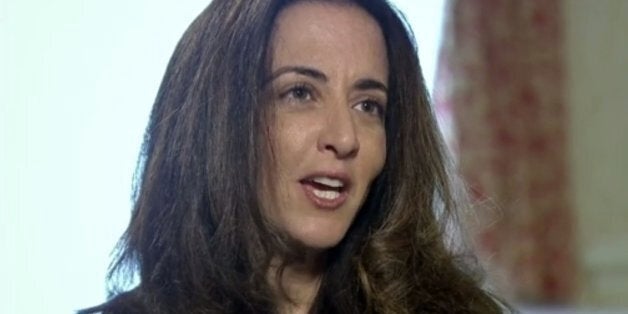 A World Cup whistleblower, who made allegations of corruption against the Qatari bid to host the tournament in 2022, was offered protection by the US Federal Bureau of Investigation (FBI).
Speaking to Sky News on Wednesday, Phaedra Al-Majid, who was part of the team that put together the successful Qatari tender, said she was approached by the American secret service in 2011, the FBI believing her life was in danger.
Al-Majid quit the World Cup team in 2010 over concerns relating to corruption. After leaving, she gave several journalists information relating to the bid with the caveat that she remained anonymous. She later retracted her accusations, signing an affidavit saying they were false, however she subsequently said she was forced to change her statement.
She told Sky News: "I was at home watching TV, there were three FBI agents on my doorstep. They said to me, we are here because you have received threats and we know the security of you and your children is being jeopardised so we want to see what we can do to help you."
Former US Attorney Michael Garcia recently filed an independent report on alleged corruption within the 2018 and 2022 World Cup bids, an inquiry Al-Majid gave evidence to. Her evidence, however, was dismissed in a summary of the report by German judge Hans-Joachim Eckert, the chairman of the Ethics Committee's adjudication chamber. Garcia later dismissed Eckert's summary of his report as a whitewash.
"If you are asking me do I regret being the Qatar whistleblower, it has cost me personally, it cost me emotionally, I know for a fact I will be looking over my shoulder for the rest of my life, it's cost me my credibility, it has cost me security for me and both my children, however I did witness something and believe I did have to say what I witnessed," she said.
FIFA has refused to publish Garcia's full report on the grounds of "rights of confidentiality for continental law". Last week, the President of the German football league Reinhard Rauball said that UEFA could quit FIFA if Garcia's report was not published in full. FA Chairman Greg Dyke likewise wrote to FIFA President Sepp Blatter demanding the report be published.
In an ironic twist, the English FA is one of several other organisations that was singled out for breaking bidding rules in the Eckert summary. It allegedly tried to win the backing of former Fifa vice-president Jack Warner, who is from Trinidad and Tobago, in its unsuccessful 2018 World Cup bid.
The report says the FA let the Trinidad & Tobago under-20 squad hold a training camp in the UK in 2009 and sponsored a Caribbean Football Union dinner at a cost of around £35,000. It also alleges the FA offered to help a person Warner knew find a job in the UK. English officials could face action as a result.
Russia won the vote to hold the 2018 World Cup, while England received only two votes out of a possible 22.
Conservative MP Damian Collins slammed the investigation as a "whitewash" report that wouldn't convince anyone.
"I do not question the integrity of the people involved in the investigation; but we have to admit that they have been very limited in their ability to request information relevant to the allegations that have been made. They have not had the legal powers to demand to see documents and bank records. They have had to rely on the information that was freely given to them by the bidding nations about their work," he wrote in a blog for HuffPost UK.
Collins writes::

In the case of the Russian bid, where all of the laptop computers and email records have been destroyed, this has severely limited their investigation. Michael Garcia was not even allowed to visit Russia during the investigation. The Garcia team have also been limited to interviewing football officials.

In the case of the Qatar bid, they identified the role played by two consultants which gave them cause for concern. However, as they held no formal position within football, these consultants could not be compelled to give evidence to the inquiry.

There has been considerable interest into whether England and Australia were guilty in wrongdoing in their bids. These charges have been made in part because their football associations have fully complied with requests for evidence from the inquiry team; Fifa simply knows more about these bids than those of other nations. However, these points of concern are small when set against the multi million dollar bribery allegations made against Fifa officials which remain unanswered.
Criticism of England's bid draw exasperated responses from football fans, who reacted with disbelief at the fact that Qatar had been cleared while the FA, one of few bodies speaking out against corruption throughout the voting process, was singled out.
Some pointed out that the attention to detail and evidence against the FA seemed more detailed than other areas of the report.
Related