Shocking footage has emerged from Los Angeles showing a government worker rescue a cat from a telephone pole then throw it to the street below.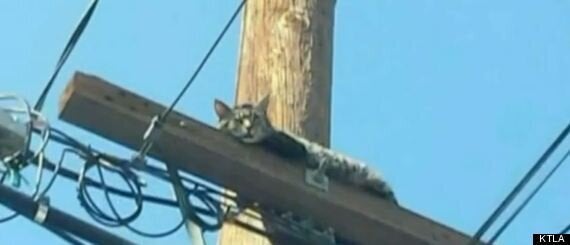 After carefully retrieving the feline from 40 feet in the air, the Department of Water and Power employee began his descent back to terra firma.
To the horror of the onlooking crowd he stopped around 20 feet from the ground and recklessly threw the poor animal to the floor.
Luckily the cat stayed true to the old adage and landed on its feet.