A court has acquitted the first doctor brought to trial in Egypt for carrying out an illegal female genital mutilation (FGM) procedure that led to a 13-year-old girl's death.
Lawyer Atef Abouleinein says the court in Dakahliya ruled on Thursday that the doctor, Raslan Fadl, and Mohammed, the father of Soheir el-Batea were not guilty of breaking the ban on the practice.
The judge did not immediately explain the verdict and also dropped a charge of manslaughter because the family and the doctor had earlier agreed to an out-of-court settlement of 60,000 Egyptian pounds, or about £5,000, lawyer Reda el-Danbouki said. Soheir el-Batea died aged 13 after an FGM procedure
El-Danbouki, who brought the case to trial said he is coordinating with rights groups to appeal the verdict.
Soheir's family initially filed a police report saying she died as a result of FGM, but changed their story after reconciling with the doctor, el-Danbouki said. The case came to trial only after significant pressure from rights groups, he added.
Abouleinein, who has followed the case and obtained a copy of the ruling, says it was a "surprise" and warned it could open doors for "any doctor" to perform the banned procedure.
He said the family had initially been informed Soheir had died of an anaesthesia overdose.
He added: "If I had known the operation was going to kill her, I would never have [allowed] her to have it. The same doctor conducted a similar operation on her elder sister two years ago and villagers use this doctor because he has a remedy for everything at low prices."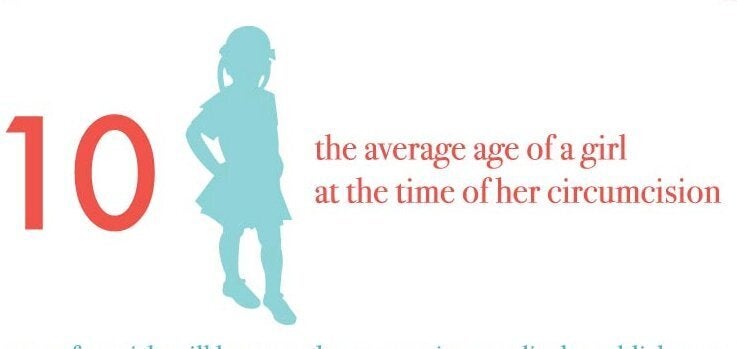 FGM Facts
Soheir's uncle told the newspaper the doctor in question had offered her family 20,000 Egyptian pounds (around £1,850) if they did not file a complaint against him.
It quotes a spokesman for Equality Now, which campaigned for the case, as saying: "It's a very unjust verdict from the judge. It sends a very negative message. It was the first case in the country and we were hoping we could build on it."
FGM campaigner Leyla Hussein told Huffington Post UK: "I'm lost for words, the world just witnessed a little girl's life violated and no justice, what message does this send to our girls? This verdict only proves and reflects where we are in terms of the oppression of women and girls.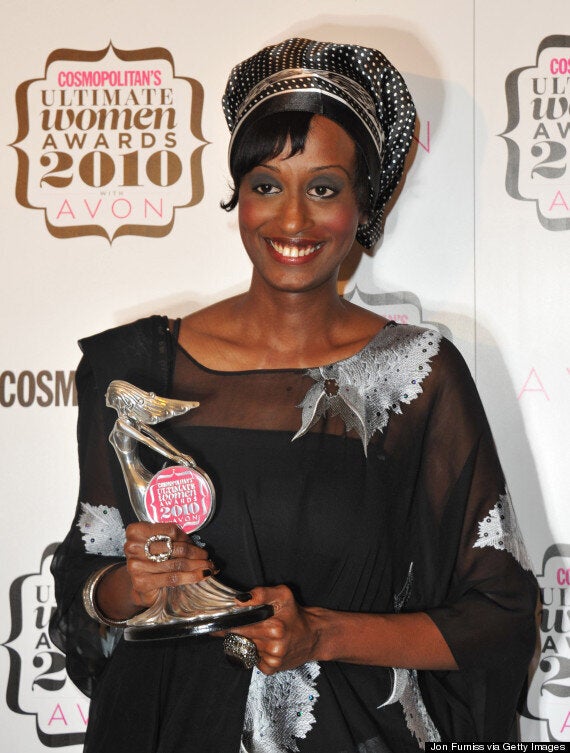 Leyla Hussein, pictured here in 2010 after winning the Cosmopolitan Ultimate Campaigner Women of the Year award
"It's an outrage and my heart bleeds for that little girl who life was taken away just because she was a GIRL, a girl and that's what she was guilty of, this sends out a terrible message to all practicing communities by saying the death of a girl child is worthless, this also affects campaigners who are tirelessly working to end FGM, it shatters their hard and risky work.
"I hope the world shows its outrage. As a campaigner who lives and breathes to end FGM, this is a total set back and as a survivor I was was reminded that women like myself and over 140 million who have undergone FGM are not worthy of any justice.
"The Egyptian authorities have forgotten that a voiceless child was violated and was she was put on trial instead. I'm extremely angry and heartbroken, if a Dr who knew the implications of FGM gets away with this, how are we ever going to prosecute the elderly women in village who hasn't got a clue about the anatomy? If the Dr get away it, then anyone can. This only means we have a bigger battle and giving up isn't an option"
More than 90 percent of Egyptian women are estimated to have undergone the procedure, which involves the cutting off of all or part of the clitoris and the labia.
In a conservative society, it is believed to control a young woman's sexual appetite.
The procedure of FGM was criminalised by the Egyptian parliament in June 2008, with those found guilty liable for fines and prison sentences of up to two years.
According to Egypt Independent, recent evidence suggests that younger generations are challenging the practice.
It quotes a 2008 Demographic and Health Survey of Egypt, which recorded that 91.1 percent of women aged 15-49 years underwent FGM, but only around 74 percent of girls aged 15-17 years, a percentage that is expected to drop to 45 percent over the next 10 years.
Compared to results from the 1995 survey, which recorded 96 percent of women aged 15-30 years having experienced FGM, "this is positive - if patient - progress".
The World Health Organisation defines FGM as including procedures that intentionally alter or cause injury to the female genital organs for non-medical reasons.
The procedure has no health benefits and can cause severe bleeding and difficulty urinating. Subsequent cysts, infections, infertility and complications in childbirth can lead to an increased risk of newborn deaths.
About 140 million girls and women worldwide are currently living with the consequences of FGM.