Greater Manchester Police are to put "no consent, no sex" posters around universities and bars after 30 rapes on students were reported in just three months.
The number has doubled since the same August to October period in 2013, prompting the posters with the "drinking is not a crime, rape is" strapline.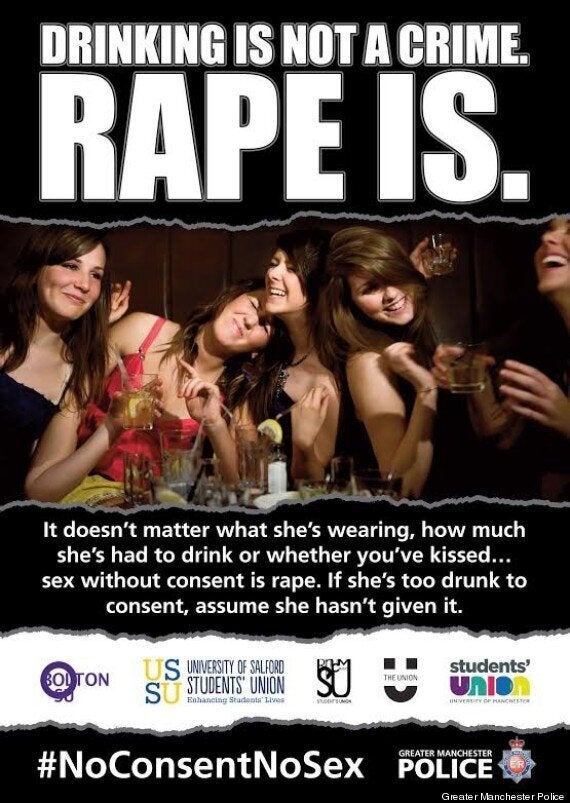 Detective Inspector Damian Simpson said: "Unfortunately we've dealt with many an incident whereby two young people have met on an alcohol-fuelled night out, one thing has led to another and the next morning we're arresting somebody for rape.
See Also:
"It doesn't matter whether there has been flirting, kissing or you've exchanged numbers - sex without consent is rape, and if somebody is too drunk to consent then the best thing for all involved is to assume it has not been given.
"Rape ruins lives for both the victim and perpetrator and you have my absolute word that we will take each report seriously and are committed to bringing offenders to justice, whatever the circumstances may be."
Jess Lishak, the women's officer at Manchester University Student Union, told the BBC: "I think it marks a really important change in the narratives around rape in our community."
Popular in the Community