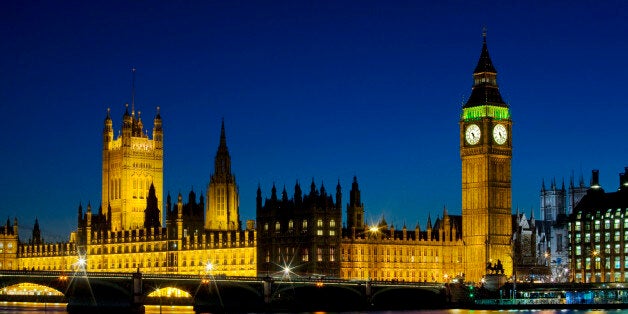 A father's claims his young son may have been murdered at the hands of a Westminster paedophile ring could be correct and possibly even "covered up" by police, according to a detective who worked on the original case.
Jackie Malton told the Daily Telegraph the case of eight-year-old Vishal Mehrotra's death 33 years ago was never solved even though officers were "highly passionate" about it, while she had a feeling of "misuse of power" during her time at Scotland Yard.
Earlier, Vishal's father Vishambar Mehrotra, a retired magistrate, told the paper he recorded a male prostitute saying in a telephone call that Vishal may have been abducted and taken to the Elm Guest House in Barnes, south-west London, in 1981, but police took it no further.
The guest house is at the centre of a new Scotland Yard inquiry announced last week and triggered when an alleged victim came forward claiming to have witnessed three little boys being killed, including one allegedly strangled by a Tory MP during a sex game.
Miss Malton, a former detective chief inspector and the inspiration for the Prime Suspect TV drama series, said: "There is clear evidence that something was happening at that guest house. If nothing has been done about it in retrospect, then Mr Mehrotra is right. Either the police disbelieved it, or they covered it up one way or another.
"I do remember that the officers were highly passionate about the Mehrotra case, but for some reason we never managed to get anywhere."
While she said she had no evidence officers in the case were leant on, she said the influence of politicians was felt in the force during that period.
"There was also a strong sense of the power of Parliament and of politicians. It was very much a case of 'Do as you are told'," she said.
The skull and several rib bones of Vishal were discovered in 1982 by pigeon shooters in remote marshland at Durford Abbey Farm, at Rogate, close to the Hampshire-West Sussex border.
Vishal, from Putney, south-west London, vanished while shopping with his nanny and sister on July 29 1981 - the same day Lady Diana Spencer and the Prince of Wales were married.
In June 1982, four months after Vishal's remains were found, police raided the Elm Guest House and it was widely reported at the time that the raids were linked to the boy's disappearance.
An alleged victim of the Westminster "paedophile ring" told officers he saw a Conservative MP strangle another young boy to death at an orgy in the 1980s.
"I watched while that happened. I am not sure how I got out of that. Whether I will ever know why I survived, I am not sure," the man, identified only as 'Nick' said.
He described how he and the victim had been driven to the party together. "I knew we were being taken somewhere to be sexually abused by powerful men. But I had no idea of the true horror of what was about to happen.
"The MP was particularly nasty, even among the group of people who sexually abused me and others. I still find it difficult to talk about these incidents after all these years."
Nick told the paper his father had arranged for the men to have sex with him.
Meanwhile, former detective chief superintendent Roger Stoodley called on the Metropolitan Police to examine links between the 1980s paedophile ring led by Sidney Cooke, jailed following Operation Orchid, and Elm Guest House.
He told the Times: "The Orchid files - if they still exist - could hold the key to renewed concerns over the handling of police investigations into two child abductions.
"Elm Guest House came up in our inquiry but it was not within our remit at the time. It is in our system but we could not establish a link with Cooke.
Mr Stoodley said detectives worked on the assumption there were more victims, adding: "There are potentially 17 unsolved murders."
Scotland Yard said last week Operation Midland was launched into possible murder links to Operation Fairbank, which is looking into claims of ''serious non-recent sexual abuse''.
Operation Fairbank was launched in response to information passed on by MP Tom Watson, who used Prime Minister's Questions in 2012 to air claims that there was a paedophile ring with links to No 10.
A spokesman for the force said it was not providing a running commentary on the inquiries.
After the shocking revelations emerged last week, Labour MP Tom Watson, who has campaigned for investigations in to the alleged paedophile ring, said in a statement: "The allegations of cruelty, torture and murder are truly shocking and go far beyond the case I raised with the Prime Minister two years ago.
"The public will be deeply concerned which is why it is vital the police quickly establish the facts. It's such a disturbing allegation that I have no doubt the resources will be found to conduct a thorough investigation.
"If true, this is a vital piece of the jigsaw in the pursuit of organised child abuse.
"We are at the point where the government should consider a national police inquiry made up of specialists from around the country. It is unfair to ask the police in London alone to investigate alleged crimes that took place in many regions of the UK. I am writing to the PM to make this request."
Popular in the Community