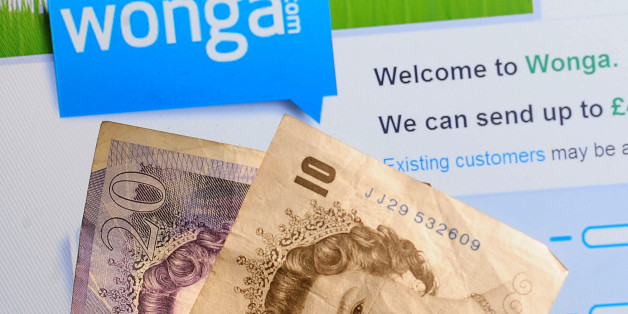 Rui Vieira/PA Archive
Wonga has lost its third chief executive in a year after Tim Weller left after just six months in the role.
Weller took over from Niall Wass in May, who himself lasted just six months at the helm of the controversial payday lender, but left his role in October. Wass took over from Wonga's founder Errol Damelin, who left last November.
Labour peer Parry Mitchell, Ed Miliband's enterprise adviser, wrote on Twitter that Wonga was "toast".
Another Wonga CEO resigns after 6 mths. 'Ship. Deserting. Rats. Sinking'. Rearrange anyway you like - Wonga are toast.

— Parry Mitchell (@lordparry) November 20, 2014
The payday loans giant has been hit by a string of scandals and controversies, after having to pay £2.6 million in compensation to 45,000 customers after sending them "thuggish" letters from fake law firms demanding they repay their debts.
In September, Wonga suffered a 53% fall in profits to just £39.7 million for 2013, down from £84.5m the previous year, and then in October, the payday lender revealed it would write off £220 million of debts owed by more than 300,000 customers.
This came just after the Financial Conduct Authority (FCA) found Wonga granted loans to some people after carrying out inadequate affordability checks, which have now been tightened up, and the Advertising Standards Authority banned its new television advert.
Wonga's executive chairman Andy Haste, who is now in full day-to-day control of the payday lender, said: "At a critical time for Wonga, when we will complete our forbearance programme, prepare to apply for FCA authorisation and introduce a cap-compliant product, I'm taking an even more active role in leading the business.
"Tim Weller therefore stepped down as interim CEO in October. This was a mutual decision, following a comprehensive handover, and will ensure clear leadership in the weeks and months ahead. I want to thank Tim for his three years in the business as Chief Financial Officer.
"Our search for a permanent Group CEO is well underway and Tara Kneafsey, our new UK Managing Director, will join us in December."
See also: