Ladies (and gentlemen) rejoice, the #FreeTheNipple movement is back and it's coming to a cinema near you.
The groundbreaking anti-censorship campaign is being made into a feature film. And it charts the story of a group of fearless women determined to reclaim the female body - one exposed nipple at a time.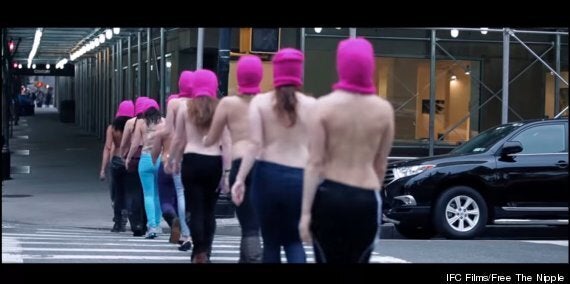 #FreeTheNipple rocked the world earlier this summer. You couldn't scroll through social media or walk through New York City without women exposing their bare breasts.
Thanks to the endorsement of female celebrities such as Scout Willis, Cara Delevingne and Rihanna, who uploaded Instagram pictures with the hashtag #FreeTheNipple, the message spread like wildfire.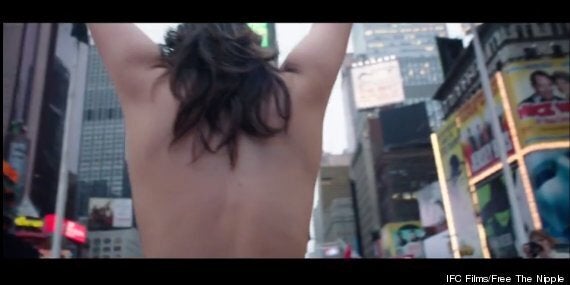 The movement challenges the censorship of women's bodies both online and various US states and countries across the world. While women's bodies continue to be sexualised by society, many still see exposed nipples or breastfeeding as indecent.
"Our sexuality has been taken away from us and is essentially being sold back to us," says one of the film's protestors.
The film is directed by Lina Esco, who started the #FreeTheNipple campaign earlier this year, and stars Casey LaBow, Lola Kirke, Zach Grenier, Monique Coleman and Griffin Newman.