Attention all aspiring foodies. If your mashed potato resembles something that's a little more papier-mâché than creamy goodness, then listen up.
Straight from the kitchens of Martha Stewart comes mashed potato wizardry that anyone can try, and most importantly, get right.
Without further ado, here are some top tips for making a s-mashing side for your Sunday roast.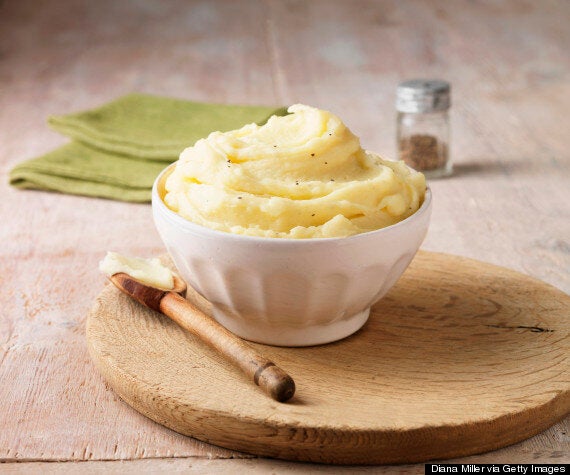 Did you know that to make a good mash you need some pretty special taters?
We're not talking your everyday run-of-the-mill Sainsbury's basics. We're talking potatoes that are high in starch, have a lovely yellow colour and provide the perfect consistency for a nice spot of mash - try Maris Piper or Desiree.
Once you've bought the right spuds, you can begin some mash-making magic...
:: Peel your potatoes and steam them for 25 minutes.
It's better to steam them rather than boil, as this prevents excessive moisture from being introduced to your spuds.
:: Use a ricer to create a fluffy mash texture. Fill the ricer two thirds of the way and press the lid down so that your potatoes run through it.
It's important to avoid using a blender or food processor as this will create a gloopy mash - nobody wants that.
:: Add equal parts milk and butter to a saucepan and simmer together. Season with two pinches of salt and a pinch of pepper.
If you like, add other seasonings to the mixture such as rosemary or garlic.
:: Pour the seasoned mixture over the mash and mix together.
Et voilà! Creamy mashed potato to be proud of.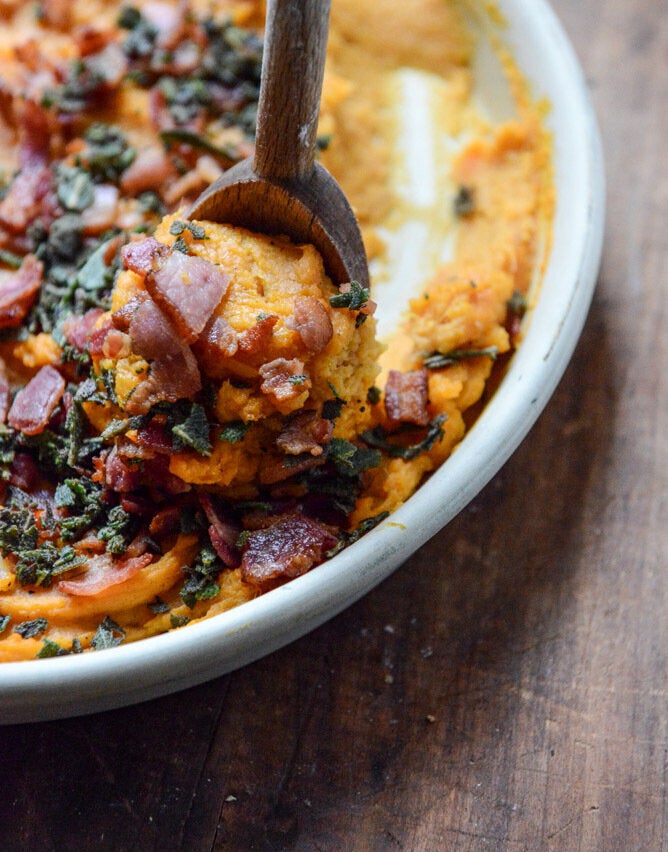 Sweet Potato Recipes 2014