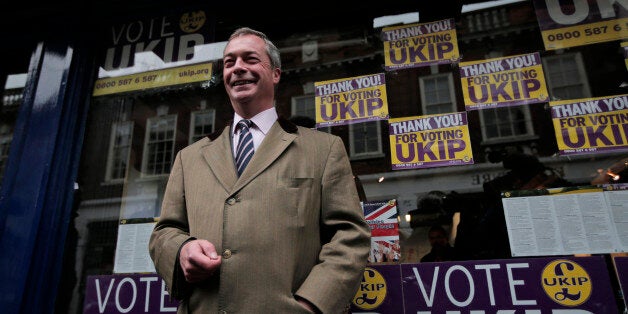 Nigel Farage has denied Ukip proposed introducing a flat tax during a by-election campaign. However a leaflet distributed by the party in the contest appears to contradict the Ukip leader.
Farage took part in a phone-in show on LBC radio on Friday morning. One caller, Sam from Bristol, questioned whether Ukip would keep its promises following its Rochester by-election victory.
"Just wondering how many of the things you promise at this by-election you're actually going to be able to stick to? You said at the Eastleigh by-election last year that Ukip would bring in a flat tax but your position has changed, hasn't it?" he said.
Farage said this was not true. "At no point anywhere on the literature in Eastleigh did we talk about a wholesale flat tax system," he insisted.
Ukip narrowly lost the Eastleigh by-election to the Lib Dems in 2013. A leaflet distributed by party during the campaign said Ukip wanted to "reduce everyone's taxes with a 31% flat tax".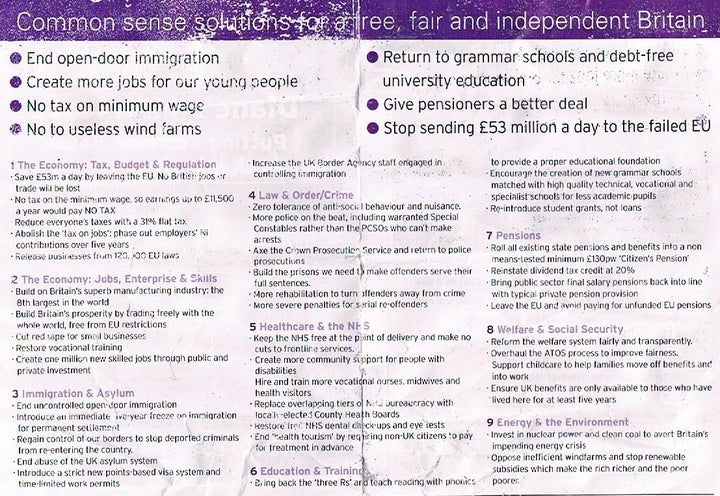 In his answer to Sam, the Ukip leader went on to explain his party's tax policy further. "What we talked about in Eastleigh were flatter, simpler taxes and our belief, and the campaign that we've now had for many years, that there should be no tax on the minimum wage," he said.
"So our biggest campaign on taxation is for no tax on minimum wage and to shift up the levels at which people start paying 40p, which of course was top rate tax for many, many years in this country and which now brings within it you know experienced nurses and police officers and people like that.
"So flatter, simpler taxes but with the big emphasis on getting the low paid out of tax. And that is what we said, Sam, at Eastleigh and it's exactly what Mark Reckless said here in Rochester too, and I think we've been absolutely consistent on that point."
Related