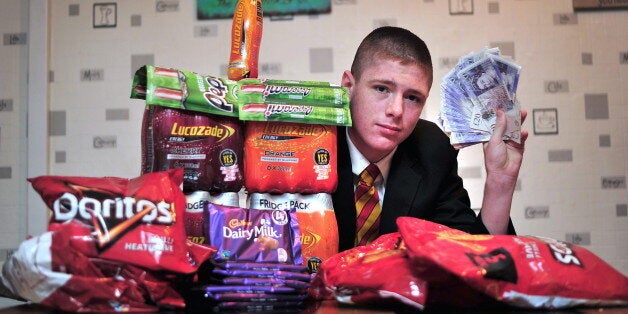 A 15-year-old budding entrepreneur has received the support of the stars of TV's Dragons Den after he made £14,000 selling sweets, crisps and fizzy drinks to school pals in the playground.
Tommie Rose, a student at Buile Hill High School in Salford, Manchester, was saving up the money to pay for his tuition fees. His business was so successful he even employed two friends to help run it, paying them £5.50 a day.
Read More:
But far from congratulating him on his savvy thinking, however, the head of Tommie's school has accused him of running a black market - and breaching its strict healthy eating policy.
Fitness entrepreneur Duncan Bannatyne, hotelier Deborah Meaden and stationer Theo Paphitis all showed their support for Tommie.
Theo recalled his stint as a tuck shop magnate.
Deborah tweeted to say Tommie was a natural businessman.
And Duncan was clear in his opinion of the headmaster.
The teen has been running his pop-up tuck shop for three years after being inspired by Dragon's Den and The Apprentice, according to the Manchester Evening News.
Tommie has already moved school once - after being suspended by his previous teachers as punishment for selling his sweet treats. So he moved school and continued to tout his wares.
Father Gary told the regional paper: "He's a typical teenage boy who saw what he wanted and worked hard for it. He realised that if you want to get ahead in business and in life, you have to start at a young age.
"It's a shame the school are trying to stop Tommie. According to his business model he'd have earned £2-3k by the end of the year, which would have made him the £18,000 he needed to pay for university."
A statement from Tommie's current school read: "We admire this pupil's entrepreneurship but school is not the place to set-up a black market of fizzy drinks, sweets and chocolates. We have extremely high standards and with our healthy eating policy we don't allow isotonic drinks, fizzy drinks and large amounts of sweets for the good of our children.
"Our high standards are set out to pupils and their parents at the start of the school year."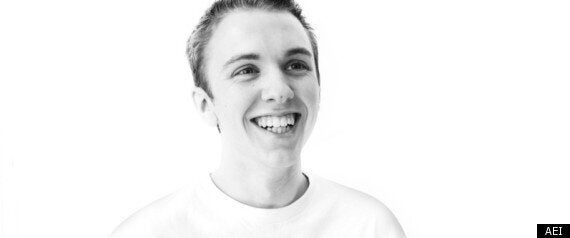 Young Entrepreneurs Who Make You Feel Ashamed