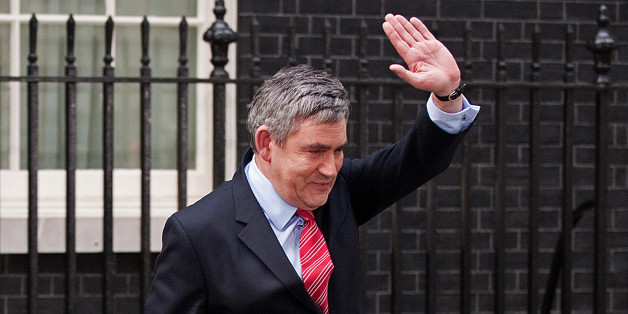 LEON NEAL via Getty Images
Former prime minister Gordon Brown is to announce that he is standing down as an MP, according to reports.
Brown, 63, will soon confirm that he will quit at the general election in May, after playing a key role in the Scottish independence referendum campaign, sources have said.
The Labour MP has focused on charity work and his role as United Nations special envoy for global education since his resignation as prime minister in 2010.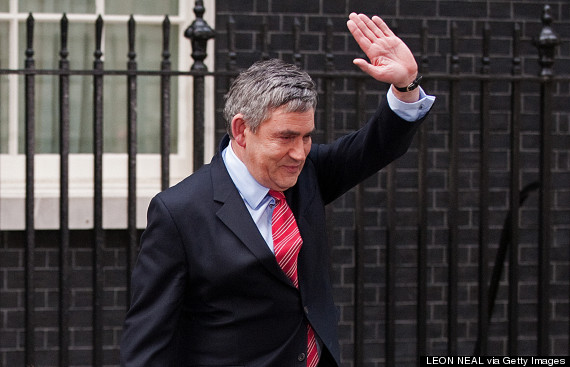 Is Gordon Brown quitting politics?
An ally told the Sunday Mirror newspaper: "Gordon has confirmed to friends that he will stand down at the election in May.
"He wants to go out on a high after effectively salvaging the campaign to keep the UK together in September. He will focus on his charity work."
Brown was first elected to Parliament in 1983 and was prime minister from 2007 to 2010 and chancellor from
1997 to 2007.
His last-minute intervention in the referendum debate was widely credited with helping the pro-union Better Together campaign to victory.
A timetable he championed for devolving more powers to Scotland was later endorsed by the three UK party leaders in their vow for greater autonomy for the Scottish Parliament in the event of a No vote.
A series of impassioned speeches, culminating in an eve of poll rallying cry in Glasgow, was also widely praised.
Brown had been tipped to stand for the Scottish Labour leadership following the shock resignation of Johann Lamont last month, but instead made clear he had no intention of returning to front-line politics.
He won the Kirkcaldy and Cowdenbeath seat with a majority of more than 23,000 in the last election.
Former Labour chancellor Alistair Darling has also announced that he is to stand down as an MP at the next general election in the wake of the referendum.
Candidates in the race to become the new Scottish Labour leader wished Brown well for the future if he does in fact decide to stand down.
Former Scottish secretary Jim Murphy told BBC Scotland the issue was not discussed during their most recent chat.
Murphy, one of three candidates for the post, told the Sunday Politics Scotland programme: "I spoke to Gordon during the week about youth unemployment in Scotland and the things that he's still passionate about here. We didn't talk about this.
"If this is his decision, it's entirely for him to make. I think all three of us would wish him well with whatever he does next, if indeed that's what he wants to do."
Looking to the party's future, he said: "It's the passing of a generation. The Scottish Labour Party is going to have to change. There are some really well-known faces through the generations who are now going to do other things.
"It's really a chance for the Scottish Labour Party to move on and we have an enormous responsibility to do that, because at the moment we're just not good enough and we're just not strong enough."
Candidate Sarah Boyack, an ex-Scottish Executive minister, described Brown as a "colossus" of British politics and said any decision on his future was for him to make.
She told the show: "But I think you've got to respect his views. He wants now to do the work he's doing on charity in Africa. That has to be hugely important for the people of Africa.
"We've got to have a new generation coming through. That's one of the challenges of this leadership election ... who are the next generation of strong, impressive, well-known Labour candidates in Scotland?"
Leadership hopeful Neil Findlay said it was no secret that he wanted Brown to have put his name forward to lead the Scottish party.
But Labour's Holyrood health spokesman added: "He's had a long and very distinguished career in politics and has been a great servant to the Labour movement. If it is true that he's standing down then I wish him well."