At last! The cookbook Ukippers have been waiting for! No more accidentally eating food that would make Churchill think we lost the war!
The Ukip Cookbook is finally here to offer you good old BRITISH alternatives to all the foreign food that seems to be lurking everywhere at the moment.
Never eat a patriotism-sapping kebab, a tolerance-inducing curry or a - dare we say it - 'European' dish ever again.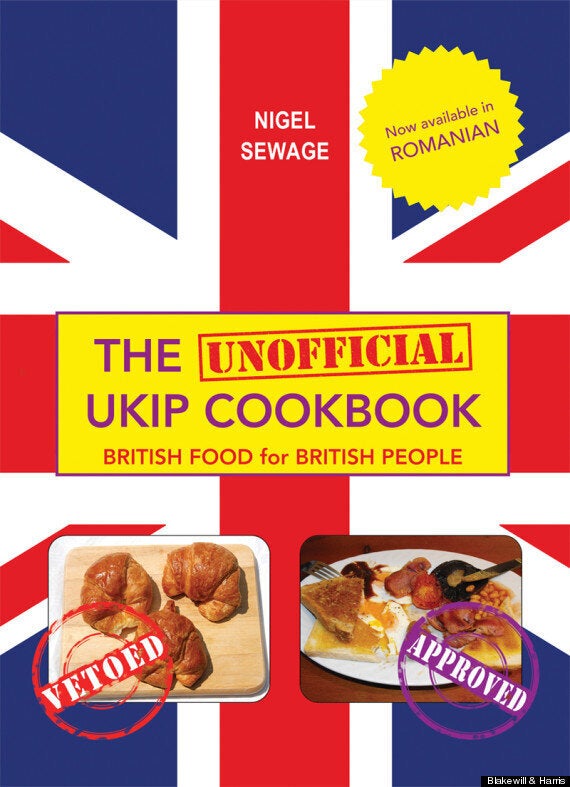 Ok, so this is definitely the unofficial Ukip cookbook, but it's funny nonetheless.
Written from "the perspective of a UKIP-supporting, Europe-hating Little Englander", the tome is one man - Nigel Sewage - and his vendetta against all things edible from abroad.
The book is actually the handiwork of Marc and James, a comedy writing duo who have previously worked on as Horrible Histories and Russell Howard's Good News.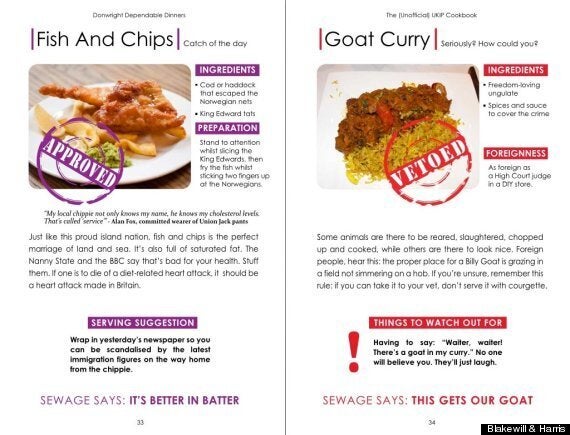 They said "Not only is the book a backhanded compliment to foreign food, it's also an opportunity to laugh at the severe limitations of British cuisine.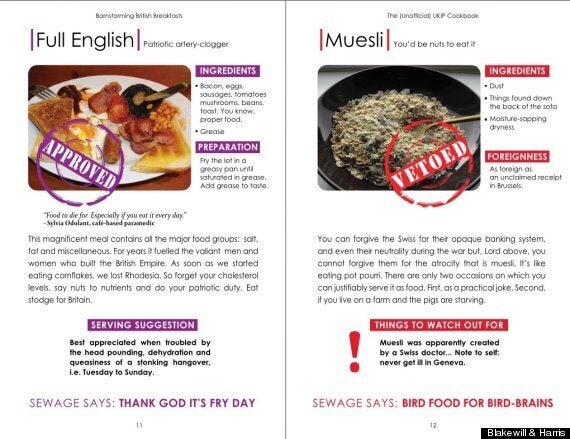 "But mostly, of course, it presents satirical comment on the policies and world views of the UK Independence Party and its members."