At first glance it seems this bloke must have come up (and somehow survived) with the world's most breathtakingly daring//dumb stunt.
Logan Paul tweeted a vine that appears to show him variously dodging, jumping over and under speeding cars in the middle of a road.
Paul, who describes himself as a "goofy dude with BIG goals", posted the vine to his Instagram account and within a day it had clocked up more than 118,000 "likes".
The "college bro" had given pre-warning of it on Twitter a day earlier, claiming he was "nervous" about the "EPIC" stunt.
Paul is something of a professional Vine star, who has been publishing clips of his escapades for some years.
Of this stunt however, it's fairly obvious there's some sort of camera trickery at work (which we conclude based on the simple fact that he's not dead).
Micah Pummill wrote: "There's no need to 'expose' him, there's nothing to be exposed. He took the time to make that video for the entertainment of others, and even though it's fake it's still a highly enjoyable video. Shit man, learn some common sense."
Paul told Huffington Post UK: "I love creating next-level content for my fans. I'm always trying to healthily push the boundaries, which was the goal of this video; to really get people thinking, involved, and entertained."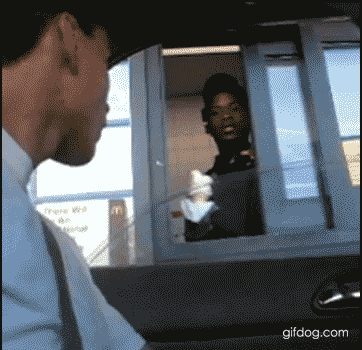 Funny Prank GIFs
Popular in the Community