A "boob-mad" policeman abused his status and position by having sex with three women at their homes while on duty, a court has heard.
Pc Chris Young also persuaded a fourth woman to perform a sex act on him in a corridor after being tasked with investigating a report of shop-lifting, Derby Crown Court was told.
Young, 47, denies committing seven counts of misconduct in a public office while serving with Nottinghamshire Police between 2003 and 2012.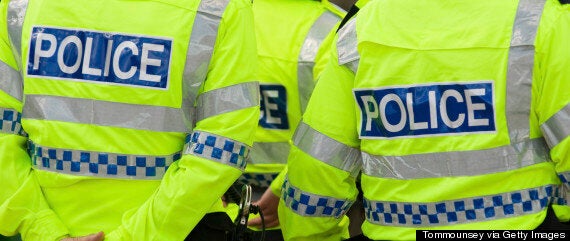 Pc Chris Young is accused of abusing his status and position
The first day of his trial heard claims that the Worksop-based officer targeted seven women, including a road accident victim, during the course of his work.
Opening the Crown's case against the constable, prosecution counsel James House said Young was arrested in 2012 after a complainant alleged that he had asked her to expose herself.
Describing some of the women as vulnerable, House told jurors: "This case is about a police officer who used his position, his status, his knowledge, and access to information to satisfy his own sexual desires."
Young, the court heard, was rebuffed by some of the women, while others sent him intimate pictures or had sexual relations with him.
House added: "He often picked on vulnerable people who he knew would either struggle to report what had happened or if they did, would be considered to be lacking in credibility.
"He would flirt with them, compliment them, and make sexually suggestive remarks.
"On some occasions he would either be in full uniform or, if he was on his way to work, in partial uniform. A number of these women will tell you that he had not only his police-issue uniform, but his police-issue radio."
Young, from Kirkby-in-Ashfield, denies committing misconduct by behaving in a sexually inappropriate way, having sexual relations, and engaging in sexual activity.
But the Crown alleges that he misconducted himself at the homes and workplaces of some of the women, and sent a woman who was about to be married a text message offering to have sex with her.
Four of the women who have made complaints about Young lived or worked in Worksop, while the others are from other parts of Nottinghamshire.
One of the women claims that Young, who was married, had a "child-like" fixation with her breasts while another asserted that he was "boob-mad" and had left her feeling violated and ashamed.
House told the jury that more than 100 intimate pictures of women were found on Young's phone after his arrest.
The barrister added: "Police began to visit some of those people he had contact with and the first five counts (on the indictment) came to light."
When questioned about the incident which led to the initial complaint, Young denied anything of the sort had taken place, the court heard.
The trial is expected to last for up to three weeks.
Popular in the Community