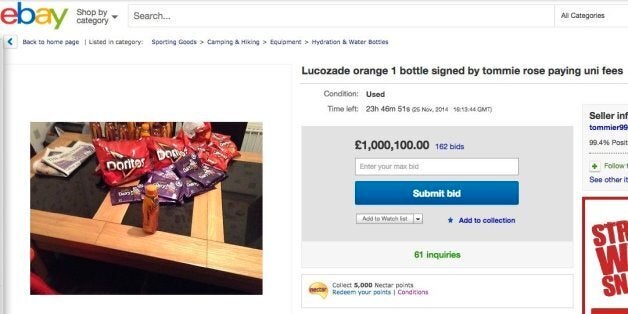 Tommie Rose is facing suspension from his school after raking in £14,000 from selling sweets, fizzy drinks and crisps to school friends.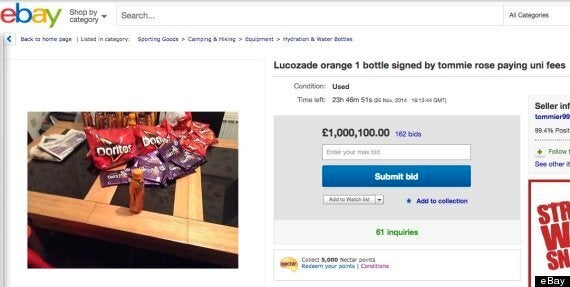 But the 15-year-old budding entrepreneur has received the support of the stars of TV's Dragons Den, with Deborah Meaden saying he was a "natural".
The teen has been running his pop-up tuck shop for three years after being inspired by Dragon's Den and The Apprentice.
Writing on his eBay listing, Tommie said: "Here your bidding on 1 bottle of orange lucozade signed by me, tommie rose I'm the young businessman who has been all over the press in last few days in every national newspaper and trending on twitter and Facebook, this is a ltd ted piece as I am only signing 2, happy bidding."
The bottle, which is listed as "used", has had 163 bids and is currently at £1,000,100 - but postage is a bargain at just £3.20.
Tommie has already moved school once - after being suspended by his previous teachers as punishment for selling his sweet treats. So he transferred so he could continue to tout his wares.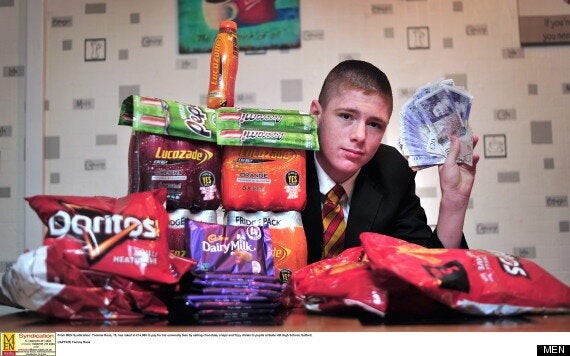 Student entrepeneur Tommie Rose with his wares
A statement from Tommie's current school read: "We admire this pupil's entrepreneurship but school is not the place to set-up a black market of fizzy drinks, sweets and chocolates.
"We have extremely high standards and with our healthy eating policy we don't allow isotonic drinks, fizzy drinks and large amounts of sweets for the good of our children.
"Our high standards are set out to pupils and their parents at the start of the school year."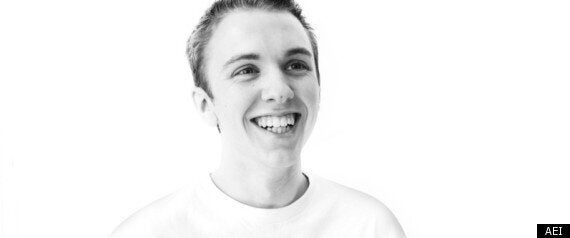 Young Entrepreneurs Who Make You Feel Ashamed