Fresh from their triple win at the American Music Awards, the One Direction boys are Down Under for the Australian equivalent.
On the red carpet, the lads were doing what they do best (taking selfies) when pop superstar Katy Perry got a bit cheeky and slipped in behind them.
Katy and Niall have previously been seen flirting on Twitter so it's no surprise they were feeling frisky outside the Australian Recording Industry Association Awards.
The pic was snapped amid legions of adoring fans, with one telling The Age: "It's not everyday that you get to see the people that have changed your life."
Some weren't so forgiving though. The fleeting sight of the boy band led one onlooker to say "what a waste of my f***ing time".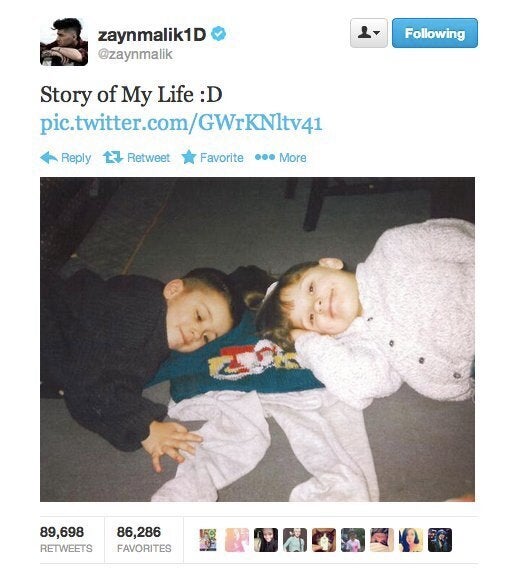 One Direction As Kids
Popular in the Community