The mum-of-one is pictured with her eight-month-old daughter Sophia inside her lavish £70million West London home as her husband Jay Rutland sits behind her reading a newspaper.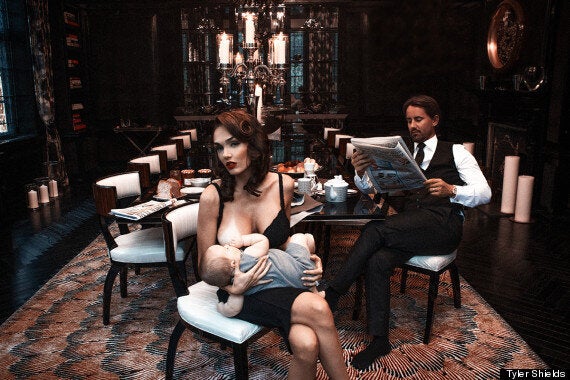 Tamara Ecclestone with her daughter Sophia and husband Jay Rutland
The intimate photo is just one of a series of revealing snaps of the Formula 1 heiress and her family taken by photographer Tyler Shields.
Speaking about the shoot, Tamara said: "I wanted to do this with Tyler because he is someone I trust to capture such an intimate moment in such a beautiful way.
"Motherhood has empowered me, it has changed me as a person for the better. I love my family and my daughter."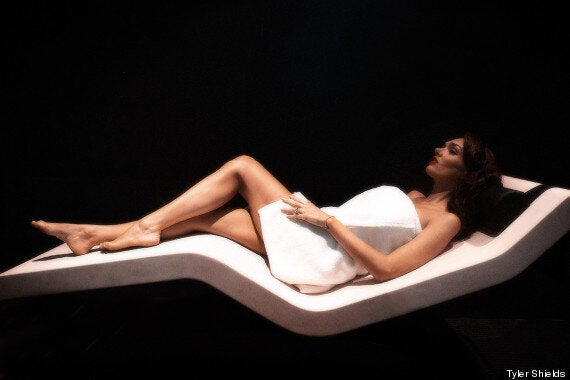 In another picture, Tamara is seen lying naked on a chair, wearing nothing but a white towel.
Photographer Tyler, who took the pictures whilst he was in London for his 'Provocateur' show at the Imitate Modern gallery, says there's already been a lot of reaction to the breastfeeding picture.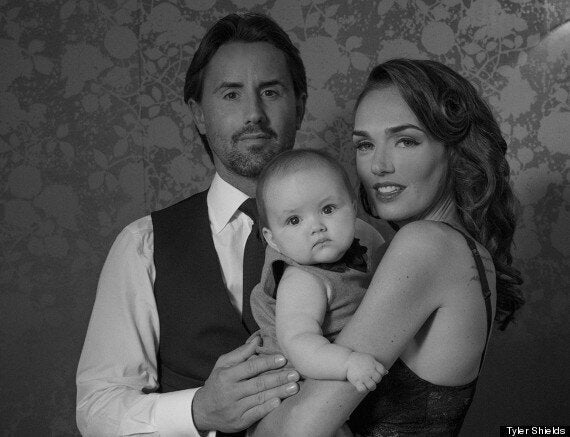 "This was a very interesting moment for me," he explained. "As we set in this magical room in this beautiful palace of a house, I had this odd moment and for a split second my human instinct kicked in and I felt it was polite to look away because when you see something so intimate in public you look away.
"But then I remembered I am not meant to look away… this is the one time I am supposed to look directly at the breastfeeding and run towards it."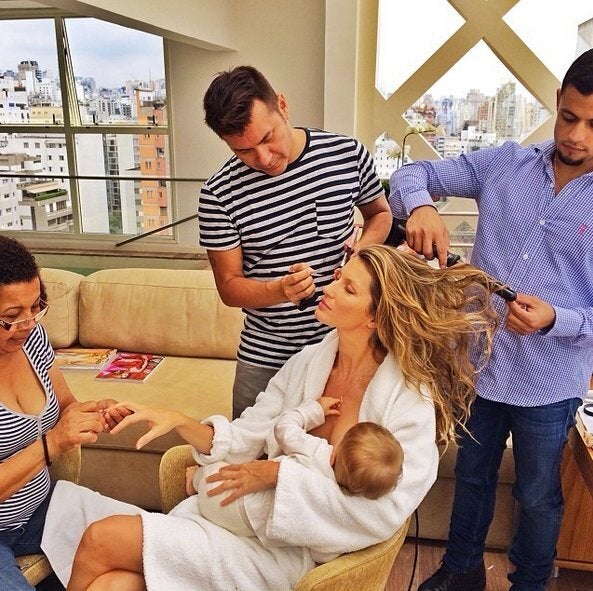 Memorable Breastfeeding Moments In Hollywood