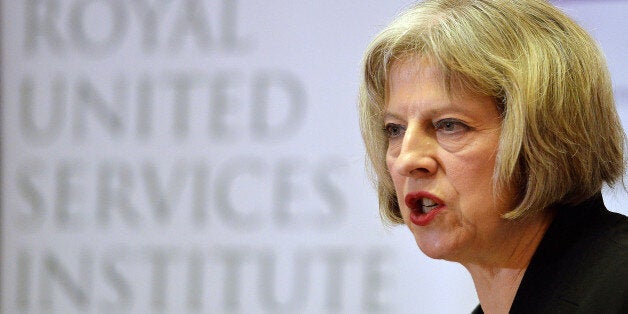 New anti-terror laws which will require universities to ban extremist speakers have drawn criticism from human rights groups, who say the measures are "dangerous".
The bill, published on Wednesday, coincides with the publication of the report on the murder of Lee Rigby in Woolwich last year.
Announcing the measures, home secretary Theresa May said universities would have to prove they have installed policies to deal with extremist speakers.
A statutory duty will be placed on named organisations - such as colleges, universities, the police and probation providers - to help deter radicalisation and, where organisations fail, ministers will be able to issue court-enforced directions to them.
May explained: "The organisations subject to the duty will have to take into account guidance issued by the home secretary. Where organisations consistently fail, ministers will be able to issue directions to them which will be enforceable by court orders.
"This Bill includes a considered, targeted set of proposals that will help to keep us safe at a time of very significant danger by ensuring we have the powers we need to defend ourselves."
A spokesman for Universities UK said: "The sector has engaged extensively with the government's Prevent agenda and there are strong partnerships with the police and security services."
Amnesty International UK legal adviser, Rachel Logan, raised concerns over some of the powers in the legislation.
She said: "It's dangerous to rush through this grab-bag of measures without proper scrutiny or challenge.
"While the Government needs to ensure that anyone suspected of criminal activity is investigated, measures like invalidating passports and excluding British nationals from their home country push the boundaries of international law.
"Meanwhile, adding the internal exile of forced relocation to the already unfair Tpims regime is another measure which causes significant concern for basic freedoms. We simply don't have the fair and proper processes in place for such drastic decisions."
Islamic Human Rights Commission chair Massoud Shadjareh added: "To go down the same route of policies which have failed to address terrorism is just going to alienate Muslims further and increase 'otherisation' of communities, encouraging the kind of victimisation that has resulted in ever-increasing attacks on places of worship and individuals."
National policing lead for the Prevent programme Chief Constable Sir Peter Fahy said schools needed to contribute to reporting anyone who may be being influenced by extremist messages.
"The police cannot be in every mosque, college or other community venue monitoring what is discussed and the doctrines which are promoted. Nor would we want Britain to be such a society.
"We need parents, schools, partners, friends and colleagues to be aware of the signs that someone is being influenced by extremist messages and have the confidence to report any concerns to the police.
"Look out for notable changes in behaviour and mood, those vulnerable may begin to express extreme political or radical views, or appear increasingly sympathetic to terrorist acts, their appearance may change along with the friends that they spend time with or they may start to spend excessive time on their own or on the internet."
Related