A stray puppy who spent two months with its head stuck in a plastic jug has been cut free - and by the looks of things he couldn't be happier.
Local resident Audra Bohannon had seen the trapped dog running around her farm in Magnolia, Texas. But, until now, her family were unable to catch the dog to set him free.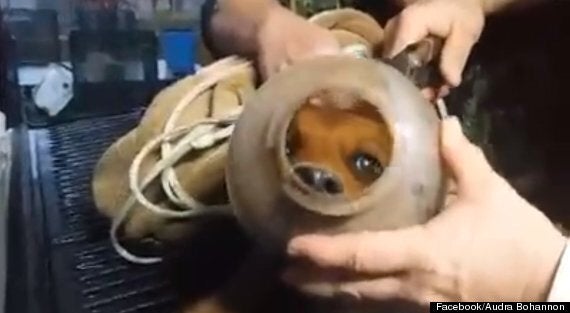 She believes the puppy was looking for food when he got his head stuck. The jug, she explains, is part of a gravity pet feeder from her farm.
In the video the family try to keep the dog calm, while cutting the plastic jug from around his face. Once the jug is removed you can hear Bohannon say: "Hi! Hi baby! Hi! It's OK see? Are you happy now?"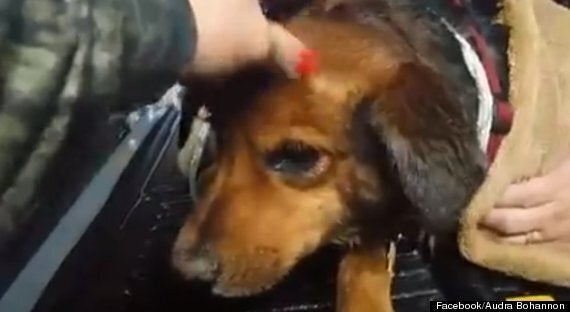 "We got him up here, cleaned him up," she said. "He was flea infested, but other than that, he was just a little skiddish," she said.
According to KPRC Houston, the family plan to take the dog to the vet so that he can hopefully be adopted.
"The feeling I had waking up on Sunday morning and not looking out the window and not looking for that dog, that was a good, happy feeling," Audra said.