Jennifer Lawrence is set to break into the UK Singles Chart with a track created for 'The Hunger Games: Mockingjay Part One' soundtrack.
MORE: Revealed! The 12 Actresses Who Nearly Played Katniss Everdeen
The actress sings The Lumineers' track 'The Hanging Tree' in the film, and it's currently at number 29 in the midweek charts.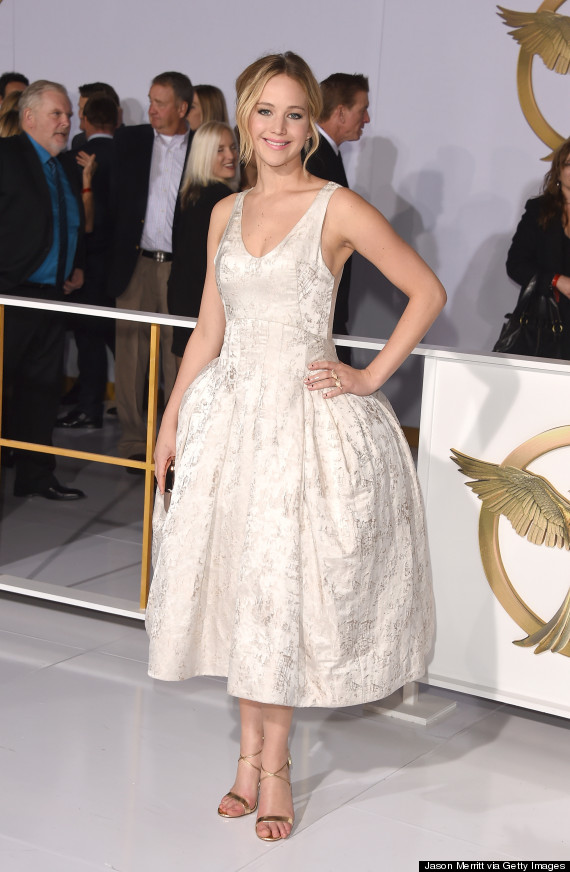 Jennifer Lawrence
The movie's soundtrack was curated by Lorde, and includes artists such as Charli XCX and Chvrches.
The track's success will probably come as a surprise to Jennifer, who was terrified about recording the track.
The film's director Francis Lawrence recently told Radio Times: "She was horrified to sing. She cried a little bit in the morning before [the scene]... She'd probably tell you it was her least favourite day [on set].
"She'll probably never really understand it because she's so sensitive about the singing, but she did it and she did it all day... and she hated me for making her do it all day... but she did and it's great."
Earlier this month, Jen attended the film's premiere in London, where she was joined by Lorde and the rest of the movie's cast.
LIKE US ON FACEBOOK | FOLLOW US ON TWITTER