Susan Boyle reveals that her heart is set on combining an acting career with her musical success, and she's actually arranged an audition at the Glasgow Conservatoire for acting lessons.
Following her cameo role in 'Rab C Nesbitt' which she giggled her way through, Susan tells HuffPostUK: "Acting would be wonderful but alongside my singing career. It would not be full time and the lessons would be around my schedule but acting is something I do love doing and I think it gives you a little confidence as well.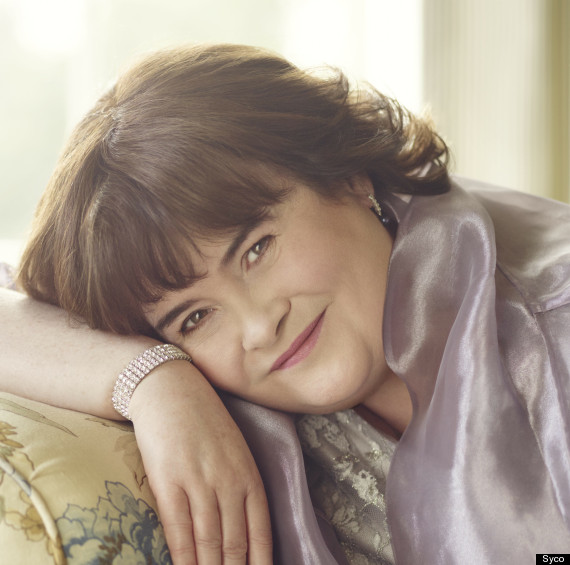 Susan Boyle has sold 20 million albums, and says it's time to grow as a person
"I like to try and perfect my arts and grow as a person so I think acting lessons will help me a lot.
"I'd love to act in another movie, that was great fun!"
And it turns out she's keen to branch out in other ways, too, telling us that she'd like to contribute to the songwriting for her next album.
"To be honest I'd really like to work with songwriters in the future and create new music and change the direction I go in musically," she muses.
"Whilst I'm incredibly proud of my sixth album 'Hope' and there are some great songs on it, I want to get more hands on and work on original material with talented songwriters. I think for an artist to have longevity you need to adapt and change and I have proven with my tours that I can sing a host of different musical genres and I'd like the public to be able to see more of that.
"I'm not saying I'm going to reinvent myself in the way of Lady Gaga and come out in public in an egg but musically I want to progress."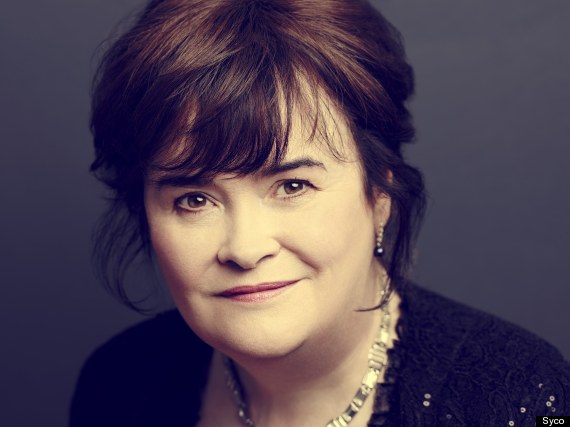 Susan says it's her friends in Scottish hometown Blackburn that keep her feet on the ground
Of the current crop of stars, she picks two favourites that she'd like to collaborate with…
"Ed Sheeran, because he is so talented at writing music that it would be great to work on an original piece of music together. I'd also love to do a duet or work with Coldplay. I think they are brilliant and Chris Martin again is so talented.
But there's one man who remains close to her heart – Piers Morgan who, along with Simon Cowell, spotted her appeal on 'Britain's Got Talent' and set her on the path to stardom.
"I will always have a soft spot for Piersy Baby!" she confides. "He has been a wonderful and constant support over the last five years. He is a kind and loyal man and whenever I see him in the UK or the USA he's still the same upbeat, happy Piers who's been a rock to me.
"I think he secretly quite likes it when I say I have a soft spot for him!"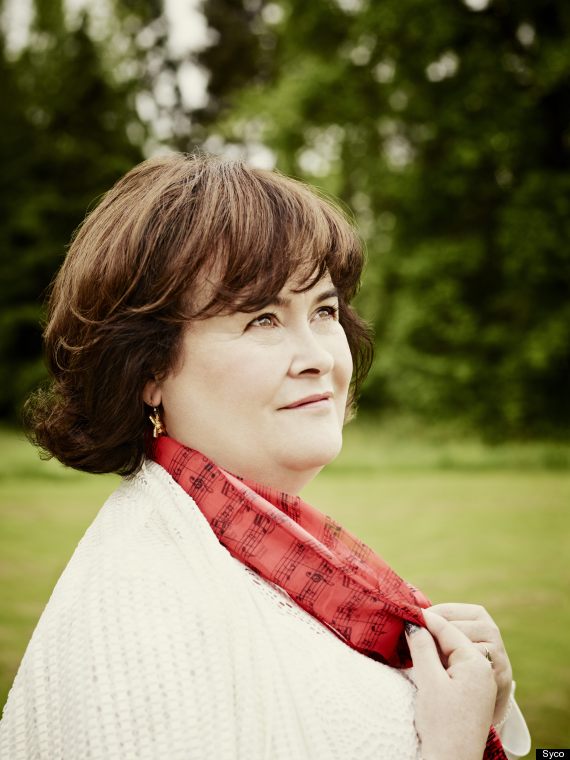 Susan still likes to get the bus to the supermarket in her hometown - "I like the free rides"
Susan reveals she's glad fame came to her when it did, because "I had a more sensible head on my shoulders ", and she has a cast-iron method of keeping her feet on the ground.
"My tried and tested method for coping is by staying in my home town of Blackburn with my friends and family around, there's no diva behaviour allowed in Blackburn. These friends have been around me since I was young and I know their intentions are good and kind.
"I also like to take the bus and shop in Tesco's and do all the normal things I did before 'Britain's Got Talent'.
"I want to pick out my own food and I like my free bus rides. When you've lived a life where money is tight for 47 years you're not going to be too frivolous as you want to ensure it lasts. I don't want to ever be in a situation again where I'm sitting in a dark cold house because I didn't have enough money to pay the bills. Which is why I've gone the other way now. I have so much credit on the gas and electric I should be good for at least the next 20 years!
"My advice to anyone in the industry or starting out is keep your good friends around you and beware of those 'yes people'. It's ok to be told No!"
Finally, we asked Susan what her key piece of advice would be to her younger self, that sweet, shy Scottish lady who found global fame just by being exactly that…
"Stop fretting about the future," she says. "It will all work out in the end! If you constantly worry then life is passing you by. That and lose the temper. A temper achieves nothing!"
Susan Boyle's album Hope is out now.
LIKE US ON FACEBOOK | FOLLOW US ON TWITTER