He had been listed as "retired hurt" on the scorecard for his final match, but Australia's sporting body Cricket Australia has adjusted the scorecard to read "63 not out" to reflect that Hughes will never be out.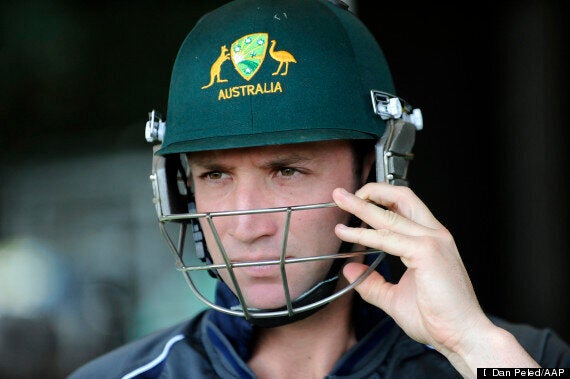 Phil Hughes was just 25 and had also played for UK teams Hampshire, Middlesex and Worcestershire
The symbolic change reflects the words of tribute posted by thousands online, saying that the 25-year-old batsman would remain "forever 63 not out".
The change can be made because the match was stopped after his injury, and he was not replaced by another batsman.

Sunday 30th November would have been Hughes's 26th birthday.
Fans and sports clubs around the world continued to honour him by placing cricket bats, rugby balls and hockey sticks outside on fields and pitches as a sign of respect, posting photos with the hashtag #PutYourBatsOut.