The 25-year-old died after injuries suffered while batting for South Australia against New South Wales at the Sydney Cricket Ground on Tuesday.
Hughes, who was wearing a protective helmet, collapsed face first onto the pitch after being hit by a ball on the back, lower left side of his head from pace bowler Sean Abbott as he attempted a pull shot.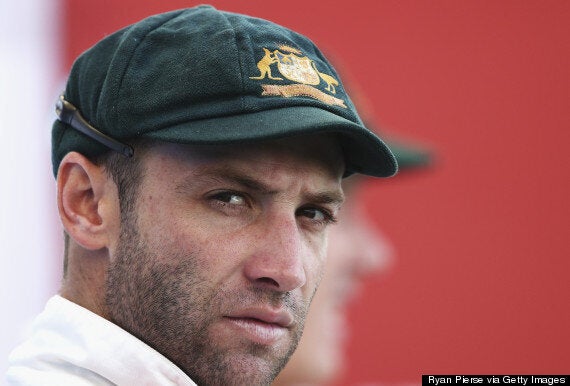 Phil Hughes has passed away two days after he was struck on the back of the head by a cricket ball
In a statement the England team, who are currently in Sri Lanka for a one-day series, said: "Our deepest sympathies go out to Phil Hughes' family, friends and team-mates at this incredibly sad time.
"Phil was admired and respected by all he played with and against and will never be forgotten by the cricket community."
The Australian media were quick to pay respects to Hughes, with Sydney's Daily Telegraph retiring its back page in honour of the cricketer.
Hughes - well-known to English fans both internationally and domestically after spells with Hampshire, Middlesex and Worcestershire - had been visited by several Australia team-mates.
Australian team doctor Peter Brukner, who announced the death today, said Hughes had never regained consciousness following his injury.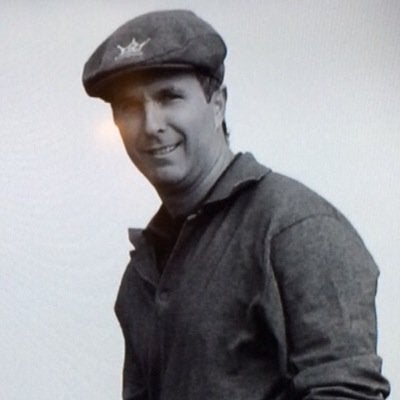 "He was not in pain before he passed and was surrounded by his family and close friends," he said.
"As a cricket community we mourn his loss and extend our deepest sympathies to Phillip's family and friends at this incredibly sad time.
"Cricket Australia kindly asks that the privacy of the Hughes family, players and staff be respected."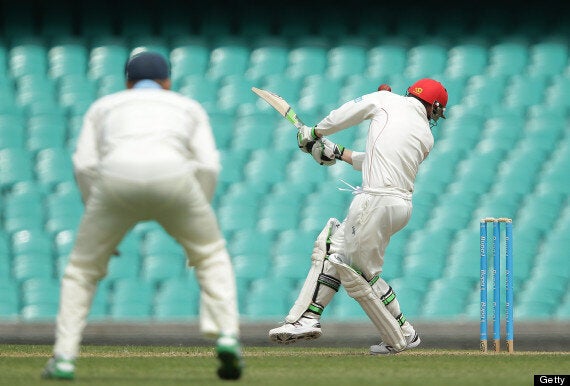 Hughes was wearing a protective helmet when he was hit
Former England cricket captain Sir Ian Botham tweeted: "A very sad day for the world of cricket. So sorry for Phillip Hughes and his family. Spare a thought for Sean Abbott."
England cricketer Ian Bell said he was "absolutely devastated" by the news, while broadcaster and cricket fan Piers Morgan said the death is "incredibly sad".
Bell tweeted: "Absolutely devastated to hear that Phil has passed away. Thoughts and prayers with his family and friends. #RIPPhillipHughes"
Piers Morgan tweeted: "Can't believe a top class young cricketer has died playing the game he loved. So incredibly sad. #RIPPhillipHughes".
Shane Warne wrote: "Woken to the horrific news about Hughesy ! I cannot describe the sadness I feel for the Hughes family & fellow cricket players, so so sad."
Deaths are rare in cricket, although Hughes is the second player in two years to sustain a fatal blow.
Darryn Randall, who was 32 and a former first-class player in South Africa, was killed after being struck on the side of the head during a Border Cricket Board Premier League match in the Eastern Cape last year.
In 1998, former India test player Raman Lamba died after being struck on the head while fielding during a domestic match in Bangladesh. Nottinghamshire's George Summers died after being hit on the head while batting at Lord's in 1870, and Abdul Aziz died after he was hit over the heart in a 1959 Pakistan first-class match.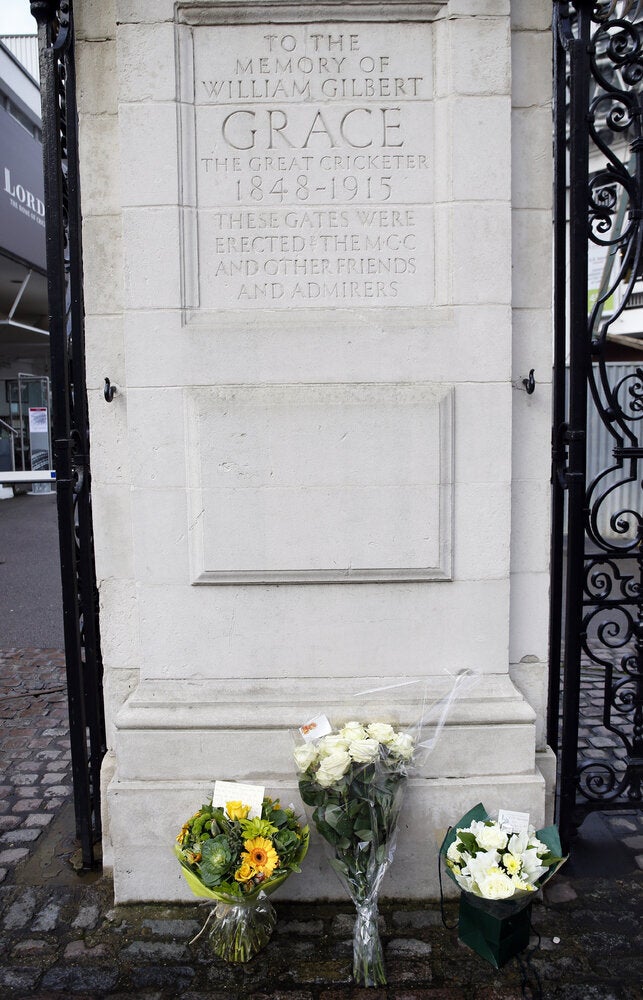 Cricketer Phil Hughes Dies From Injuries