A senior Republican official in the US will resign after saying that president Obama's daughters should have "shown a little class" and dressed more conservatively at a White House Thanksgiving event.
Elizabeth Lauten accused Sasha and Malia Obama, who are 13 and 16 years old, of showing disrespect and dressing like they were "at a bar".
The girls joined their father for the traditional turkey pardoning event, both wearing casual clothes with short skirts that sat above the knee.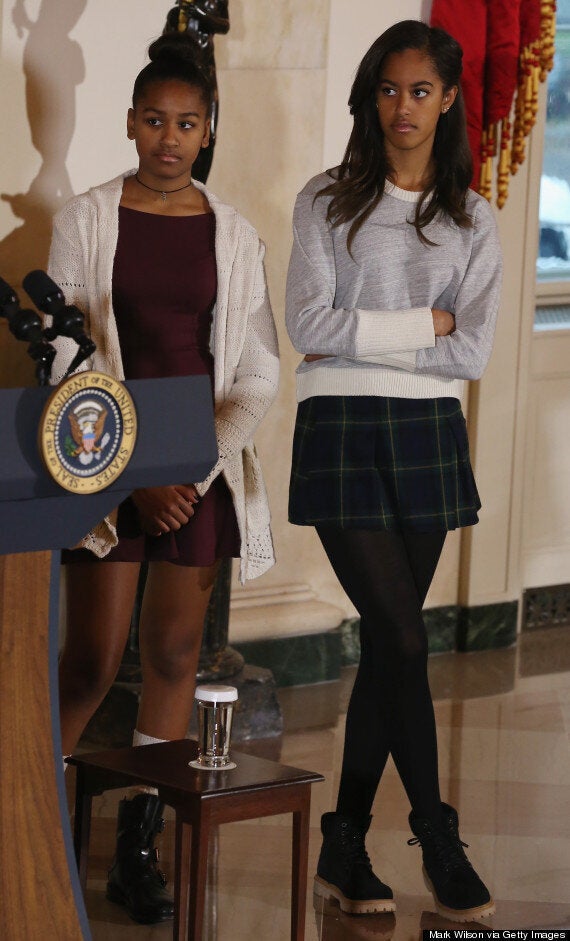 Sasha and Malia joined their father at the televised event
In a post on Facebook, Lauten - the communications director for US congressman Stephen Fincher - addressed Sasha and Malia, saying they looked bored, needed to "dress like you deserve respect, not a spot at a bar" and also said that their parents Barack and Michelle must be poor role models.
"Dear Sasha and Malia, I get you're both in those awful teen years, but you're a part of the First Family, try showing a little class. At least respect the part you play.
"Then again your mother and father don't respect their positions very much, or the nation for that matter, so I'm guessing you're coming up a little short in the 'good role model' department. Nevertheless, stretch yourself. Rise to the occasion. Act like being in the White House matters to you. Dress like you deserve respect, not a spot at a bar. And certainly don't make faces during televised public events."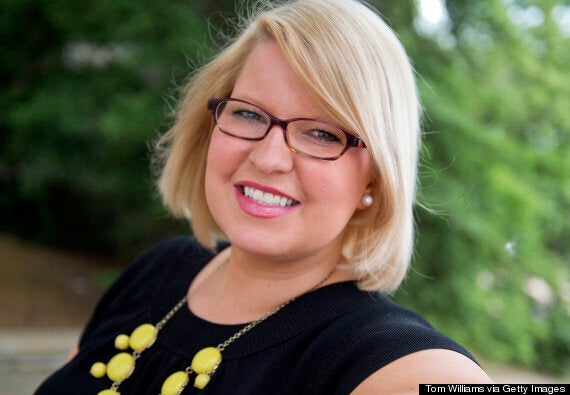 Lauten is the communications director for a US congressman
Lauten was bombarded with criticism after her remarks on 26 November, with many pointing out that Jenna Bush, the daughter of former Republican president George W Bush, had also worn typical teenage clothes and occasionally appeared bored - and yet the Republican Lauten had never critcised them.
Lauten deleted the post and published an apology saying that after "many hours of prayer, talking to my parents and re-reading my words online" she was sorry for the comments.
She added that she would not have wanted to be judged in the way she had judged Sasha and Malia when she was a teenager.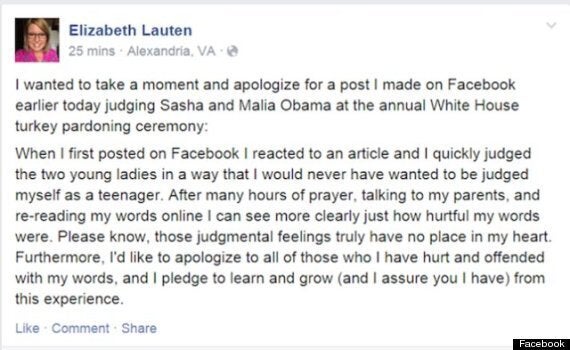 Lauten's apology Facebook post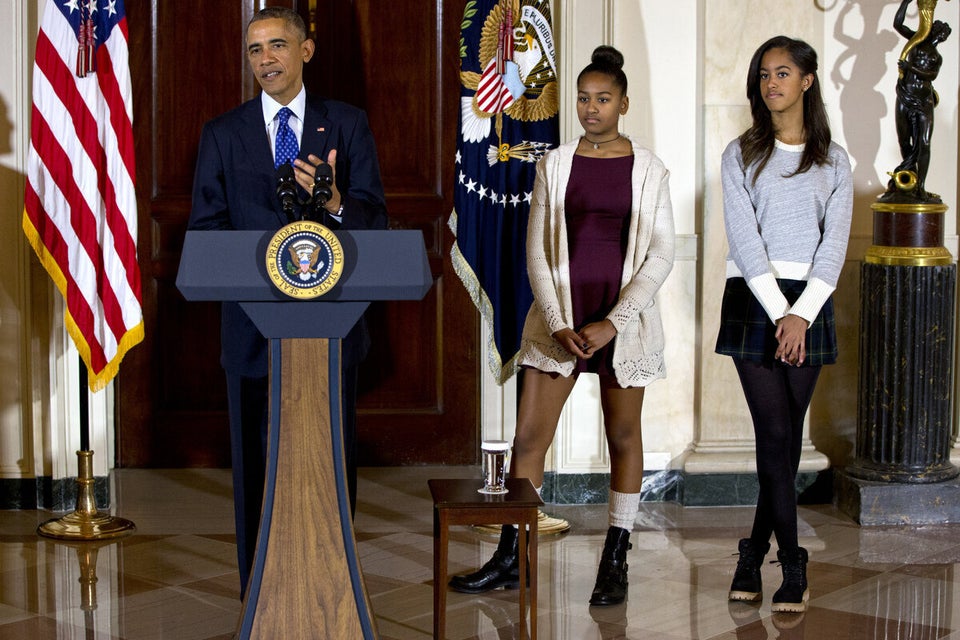 Obama and his daughters at the traditional turkey pardoning