Cards Against Humanity set out to prove that Black Friday is 'bullshit' last week - by selling actual boxes of cow faeces.
The makers of the phenomenally popular comedy card game made their website 'go dark' on Black Friday, and stopped selling any products except for boxes filled with poo.
The move to ridicule the frenzied hype around Black Friday, when many retailers offer major discounts, delighted fans in the US who reportedly rushed to buy up to 30,000 boxes of the excrement for $6 each.
It pointed out that the best way to make savings was in fact not to buy anything.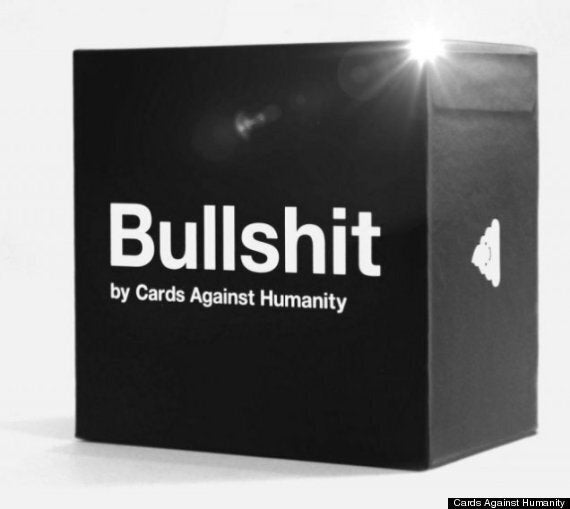 Cards Against Humanity's boxes of protest poo sold out
"To help you experience the ultimate savings on Cards Against Humanity this Black Friday, we've removed the game from our store, making it impossible to purchase," the message said. "Instead, we're offering a once-in-a-lifetime opportunity to buy some new bullshit."
Cards Against Humanity offers players the chance to compete to create the funniest sentence from a selection or rude, bizarre and un-PC phrases.
Its CEO Max Temkin posted that shoppers who ordered the boxes of poo and thought they weren't really full of feces would learn a lesson.
Later in the day, a 'sold out' sign appeared on the site, saying "All the poop is gone, you bought all of it. Experience the ultimate savings this Black Friday by purchasing nothing."
A Q&A alongside the offer offered helpful answers to questions:
Are you selling any of your normal products today? No.
Is this actually poop? Yes.
Is it also something that's not poop? No.
Can I return it when I realize that it's actually just poop? No.
Is the poop dangerous? No. The poop is sterilized.
Is it legal to mail poop? Only one way to be sure.
Why is the poop only $6? Through the magic of incredible Black Friday super-savings.