After hundreds of hours reviewing the case of a woman jailed for lying about rape, Prof Lisa Avalos became convinced she was telling the truth.
"I have spent over 300 hours reviewing her case, including 20 hours interviewing her face to face," Prof Avalos told The Huffington Post UK. "I have no doubt she was actually raped."
The University of Arkansas law professor - who investigates cases on both sides of the Atlantic - said Britain deals with allegations of false rape far more severely than her native US, and people here were far more likely to go to prison for it. She is one of a group of campaigners calling for this to end.
Prof Avalos spoke to the Huffington Post UK as new figures revealed 109 women have been prosecuted for allegedly making false rape allegations in the past five years in Britain. She believes some of the cases are the result of failed investigations by police - rather than a genuine false allegation - and amounted to a breach of human rights law.
A High Court ruling in February held that two victims of serial rapist John Worboys had their rights violated under Article 3 of the Human Rights Act - which prohibits "inhumane or degrading treatment" - when their allegations were not properly investigated.
Prof Avalos said she believed this would apply in other cases where women who made rape claims were prosecuted in connection with them: "In some of these cases... [the alleged victims] have gone to the police, their complaints have not properly been investigated by police and they have been charged with false reporting."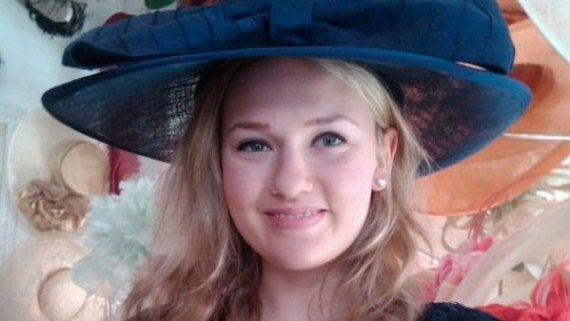 Eleanor de Freitas was due to stand trial over an alleged false rape claim but committed suicide days before going to court
Prof Avalos said women who lied about rapes in the US were rarely sent to jail, and 42 of 50 states dealt with it as a misdemeanour offence where punishments typically include community service or probation.
In contrast, 28 of the 30 UK cases she looked at resulted in an average prison sentence of two years.
Ms Saunders said she would investigate Miss de Freitas' death to see how her prosecution was handled, describing the case as "one of the most difficult" she had seen.
Miss de Freitas' prosecution was actually brought privately by the man she accused, who reportedly spent hundreds of thousands of pounds to clear his name.
The Crown Prosecution Service (CPS) took the case over and prosecuted, despite the police refusing to investigate whether she had made up the allegation, according to The Guardian.
In the 109 cases in the UK where women have been prosecuted for allegedly lying about being raped in the last five years, 98 were charged with perverting the course of justice, which carries a maximum sentence of life imprisonment, rather than the less serious offence of wasting police time, according to the charity Women Against Rape (WAR).
WAR, which has campaigned for years against the unjustified prosecution of rape complainants, hosted a public meeting in parliament on Tuesday, where speakers included Prof Avalos, MP John McDonnell and Sandra Allen, whose daughter Layla Ibrahim was imprisoned after claiming to have been attacked and raped by two strangers - but was then accused of making the story up and inflicting the injuries on herself.
"Having spoken to victims and their families, there's no question in my mind that there are women [among this number] who really have been raped," Prof Avalos said, adding that she could not say for sure how many of the 109 were genuine rape victims - as there was no way to prove it without a criminal trial of their alleged attacker "except in unusual circumstances".
"Since the police cannot know when they receive a victim report who is telling the truth and who is lying, [the police must] believe every victim and conduct a full investigation of each rape complaint," she said.
"So instead of asking how many of the 109 women prosecuted in the last five years were actual rape victims, what we need to be asking instead, is what was the quality of investigation that was carried out into each woman's rape complaint before the police decided to prosecute her?"
Prof Avalos added: "Having spoken to victims and their families, there's no question in my mind that there are women in the UK who really have been raped."
She said British police forces needed "a mechanism for ensuring that police fully investigate each rape complaint that they receive and that the quality of their investigation can withstand external scrutiny".
She cited police in Philadelphia, who have opened their books for inspection to local anti-rape charities for 20 years, as an example of good practice.
Martin Hewitt, Metropolitan Police assistant commissioner and the national lead for rape, said reports of rape had increased 29% in the last year, saying this show rape victims had confidence in the system.
"Prosecutions for false reporting of rape are extremely rare, with an average of just over 20 per year in comparison to the 22,116 reports of rape that were recorded and investigated in the last year," he told HuffPost UK in a statement.
"Police will also consider the potential impact of deterring genuine victims from reporting rape."
He continued: "More victims than ever now have the confidence to go to the police knowing that they will be believed, treated sensitively and their claims investigated appropriately. That said, the impact on the lives of those who are falsely accused of rape can be devastating.
"It is only right that where there is clear evidence of malicious reporting appropriate action is taken. False claims feed the culture of disbelief that police and other agencies have worked hard to challenge in recent years."
The CPS says prosecutions for perverting the course of justice usually only happen when the alleged attacker has been interviewed or arrested, saying they prefer to pursue charges of wasting police time in cases where the allegation is withdrawn early.
According to CPS research published last year, the first of its kind, 125 people were formally suspected of making up a rape allegation over a 17-month period. A total of 35 were prosecuted, 25 for perverting the course of justice and 10 for wasting police time.
The research also highlighted case studies where alleged attackers were arrested, interviewed and even held in custody, showing that allegations can have serious consequences for the accused.
It also described one extraordinary case of a woman who accused her husband of rape. He was charged and spent time in custody awaiting trial, but she later said she wanted the case dropped because they had reconciled. When the prosecution continued, she claimed her allegation was false and was duly charged with perverting the course of justice.
She then made the rape allegation again, only to be charged with the same offence on the grounds she had withdrawn a true allegation. She was sentenced to eight months in prison.
Then-DPP Sir Keir Starmer, now a Labour candidate for parliament, said of the research: "It is extremely rare that a suspect deliberately makes a false allegation of rape or domestic violence purely out of malice.
"It is within this context that the issue should be viewed, so that myths and stereotypes around these cases are not able to take hold."
A CPS spokeswoman told HuffPost UK the decision to charge over a false rape claim was "extremely carefully considered and not taken lightly".
"Such cases can only be brought where the prosecution can prove that the original rape allegation was false - if there is any question as to whether the original allegation might in fact have been true then a case of perverting the course of justice should not be brought," she added.
"The CPS has done a huge amount of work in this area and is very much alive to the issues these cases bring, including seeing through the pervading myths and stereotypes which surround rape and sexual assault cases generally."