The funeral was held at Macksville High School, which Hughes went to as a boy, and was attended by Australian Prime Minster Tony Abbot and cricket stars from around the world including Shane Warne and Brian Lara.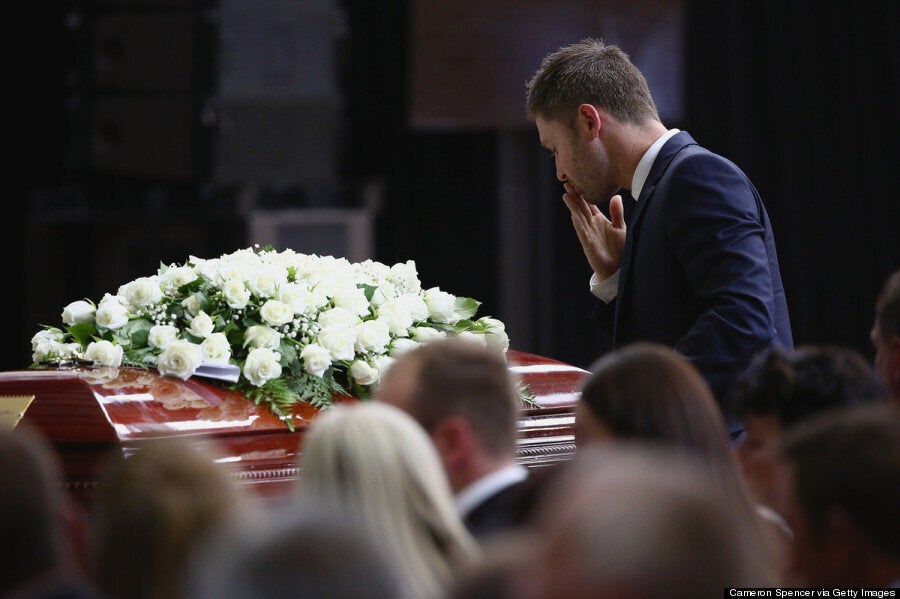 Michael Clarke says farewell to his teammate
Fighting back tears, Australian captain Clarke called Hughes "my little brother" and expressed his disbelief that he was gone.
"He'd definitely be calling me a sook right now, that's for sure." Clarke said, using the Australian slang term for somebody who is crying or feeling emotional.
"Taken from the game, his family and loved ones, at the age of just 25, he left a mark on our game that needs no embellishment. I don't know about you, but I keep looking for him," Clarke said.
"I know it's crazy, but I expect any minute to take a call from him, or to see his face pop around the corner. Is this what we call the spirit? If so, then his spirit is still with me, and I hope it never leaves."
The 80-minute service was broadcast live on television and crowds watched on screens around the country, as well as at Sydney Cricket Ground, where Hughes suffered his fatal injury.
Phil's parents Greg and Virginia and his brother and sister Jason and Megan were present, as was Sean Abbott, the bowler who delivered the ball which hit Hughes.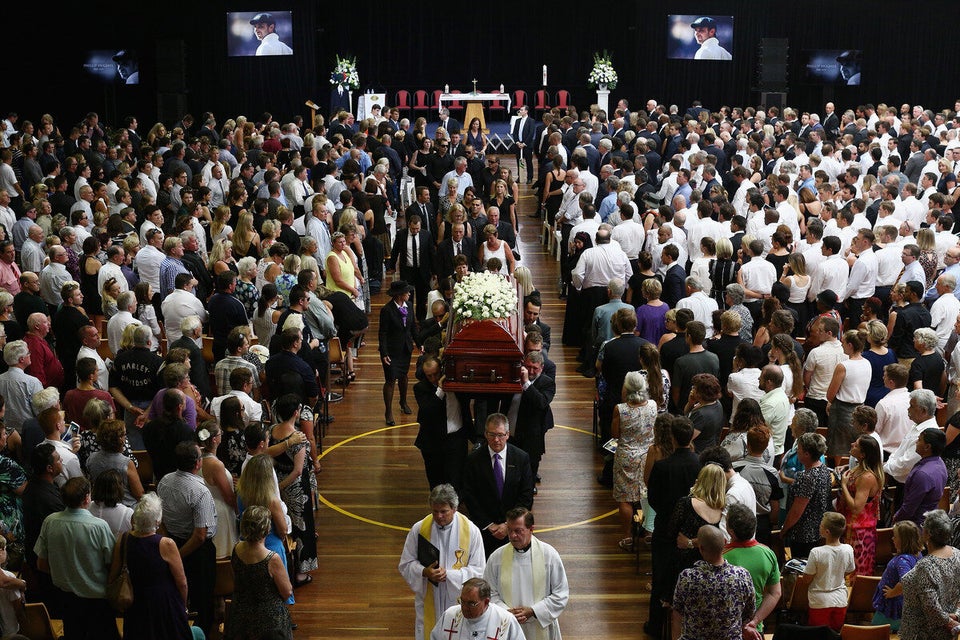 Phillip Hughes funeral