Football has long been a man's world. While top male players take home six figures every week and are cheered by millions of fans across the world, female footballers often need part-time jobs as they aren't paid enough to get by and, until the recent England vs Germany match at Wembley, struggle to fill a stadium.
But the tides are changing. And one woman, Irish footballer Stephanie Roche, could soon change the face of women's football.
The 25-year-old is nominated for Fifa's goal of the year (or Ballon d'Or) alongside internationally renowned players Robin van Persie and James Rodriguez.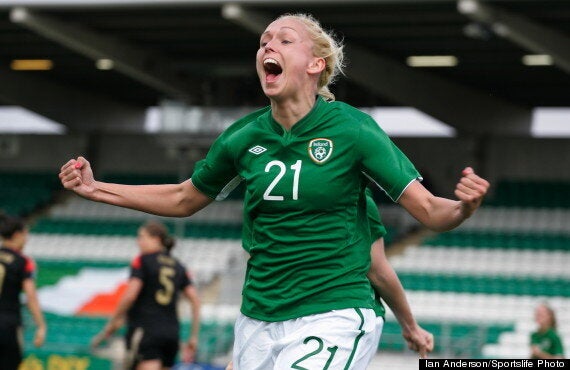 But despite being the only woman shortlisted for the 2014 award - and one of only a handful to ever be nominated - Roche is determined to win because her goal was the best, rather than because she is a woman.
"Like other female footballers, I want to be recognised for my football rather than my gender," she tells HuffPost UK Lifestyle.
"Obviously I'm proud to be a female footballer and to be representing women. But it's good to hear that my goal is being consider based on technicality and its quality - rather than being seen as a 'woman's goal'."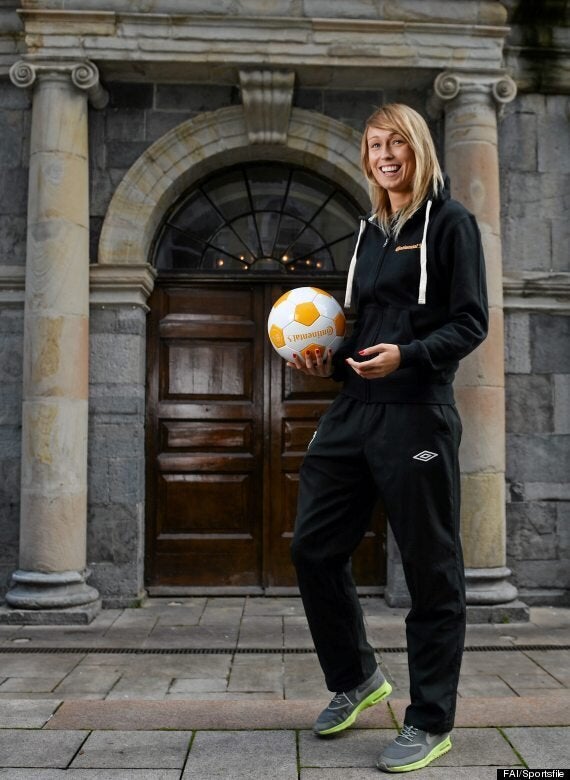 And her goal certainly is being considered on merit.
Former Wales striker John Hartson told BBC Sport: "It is an unbelievable goal. Both feet, over her shoulder. It is totally instinctive. The technique and contact required to volley a ball that is coming over your head is amazing."
While van Persie and Rodriguez's goals were scored infront of thousands during the World Cup 2014, Roche's was somewhat low-key - she scored for Peamount United against Wexford Youths in front of 85 spectators, in the Women's National League in October 2013.
As most women's football matches aren't filmed, it's lucky that the goal has even been seen by anyone beyond those present at the match. Peamount's manager Eileen Gleeson caught the goal on camera, uploaded it to YouTube, and it's now amassed more than three million views (and counting).
The goal - and subsequent publicity - means a lot not only to Roche's own career, but to women's football in general.
"Hopefully the goal will help push women's football into focus," she tells HuffPost UK Lifestyle. "It's great to know that my goal is competing with two fantastic World Cup goals from two of the best footballers in the world."
Roche says that the profile of women's football is growing.
"Over the last few years it's being taken more seriously. When I first played for Ireland, people didn't even realise there was a women's team."
Roche, who currently plays for ASPTT Albi, is on a full-time contract and her salary is "not much, but enough to live off of".
While she is very much aware of the stark difference between the gender pay gap in football, she is hopeful for the future.
"Male football has so much support around the world and generates so much money through advertising and media - this is why the footballers are paid an unbelievable amount of money.
"Women's football is just a little bit behind. If the media start to push the women's game and we'll start to get more sponsorship deals and it will start to generate more money."
Related