'EastEnders' star Danny Dyer has revealed he's a big fan of Benedict Cumberbatch but reckons the 'Sherlock' star wouldn't stand a chance if he walked into a pub because he'd be 'bullied'.
Talking about the rise of public schoolboy actors to Radio Times, Danny said he 'loved' Benedict and has the 'utmost respect' for him but says he could play 'Sherlock'.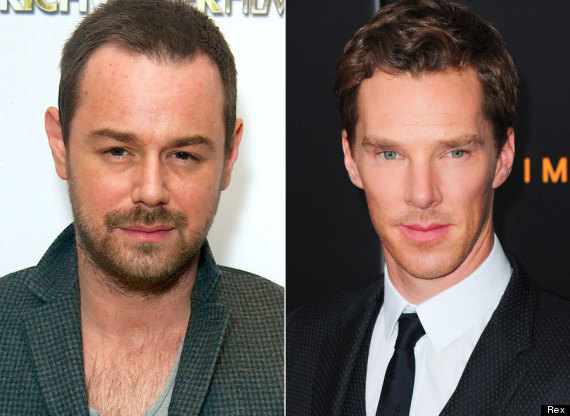 Danny Dyer and Benedict Cumberbatch
"In this country, he has got utmost respect, but if he walked into a pub he'd get annihilated by geezers," he said. "He'd be bullied."
He added: "I love Benedict. The Imitation Game looks amazing. He couldn't play a kid from a working-class estate, but I couldn't do what he does either.
"I think that I could play Sherlock, though, if I did it my way. Benedict's brilliant and the lines roll off his tongue, but that role is about being highly intelligent rather than posh."
Danny, who plays Queen Vic landlord Mick Carter in 'EastEnders', says he'd love to play a certain Time Lord.
"I think I could do Doctor Who as well.
"But there is a niche for what I do. And there's a demographic for Benedict. But it means that he's more likely to get roles in Hollywood and I'm more likely to stay living in Debden."
Earlier this year, Danny hit the headlines after being accused of 'manhandling' Mary Berry at an awards show.
The 'Great British Bake Off' star later laughed off the incident, saying she felty 'sorry' for the actor, who she described as a 'drunk naughty boy'.
LIKE US ON FACEBOOK | FOLLOW US ON TWITTER