Here's George Clooney, hard at work on the set of his latest film 'Hail Caesar!' for the Coen Brothers, which sees a 1950s Hollywood fixer trying and failing to keep his stars in line. George Clooney on set of 'Hail Caesar!' for the Coen Brothers
Exactly when does George Clooney sleep? When he's not busy saving Sudan with his own money funding a satellite to keep watch over the beleaguered region, he's speaking in Congress. Or getting married with medium-to-high fanfare, and setting up stall in England with his new bride.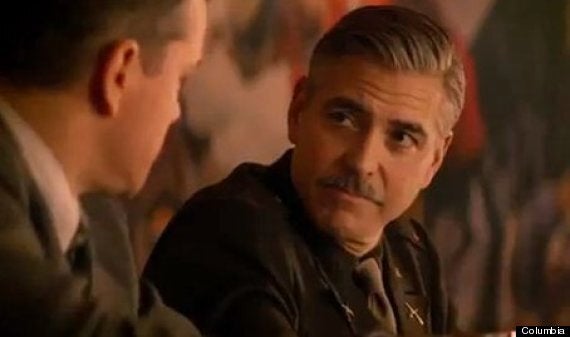 George Clooney stars with Matt Damon in 'The Monuments Men'
Back on the day job, it's not been quiet. This year alone, the hardworking Oscar winner saw his director in 'Gravity' collect his own gong for Best Director, before setting off to the UK to film his own 'The Monuments Men'. As well as directing this film with a vintage feel, George starred as the leader of an unlikely gang of recruits, tasked with finding and rescuing priceless art treasures stolen by the Nazis. Alongside George is Matt Damon, Bill Murray, John Goodman, Jean Dujardin and 'Downton's own Hugh Bonneville, who told HuffPostUK about the best bit about working for George... "he always breaks early. It's 10 minutes to lunch? Okay, that's a wrap. He knows exactly what actors like."
But exactly how did George get to this exalted status? We take a look at our pick of his 10 finest moments.. but go on, feel free to shout with one we've missed! There were an enormous number of prize scenes to choose from...
George Clooney's 'The Monuments Men' debuts tonight on Sky Movies. Virgin Media provides access to up to 260+ channels including Sky Movies, Freeview Channels, Virgin Movies and Netflix.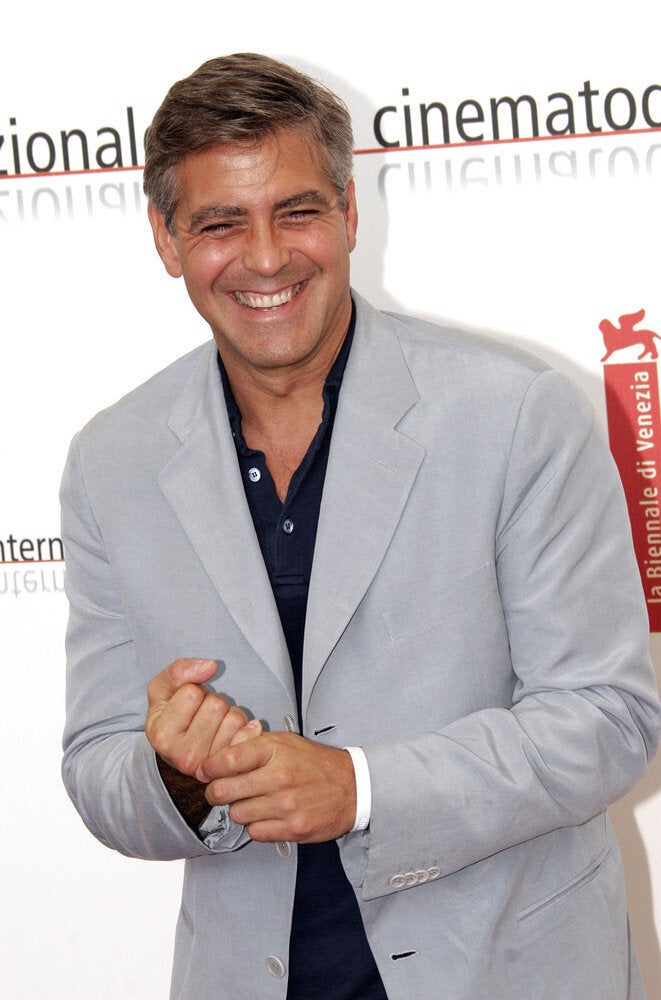 George Clooney through the years