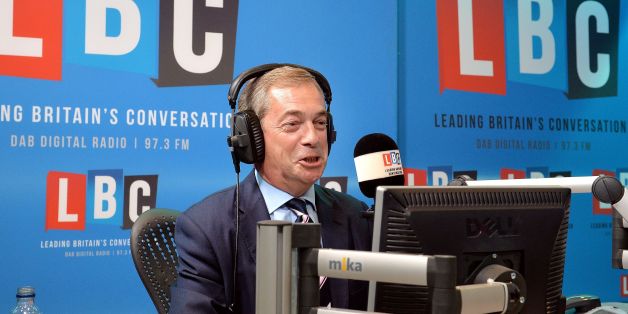 John Stillwell/PA Wire
Nigel Farage has told mothers not to breastfeed their babies in an "ostentatious" manner. Whatever that means. The Ukip leader also said if mums must feed their children in public, they should do it out of the way "in the corner".
For those struggling to comply with Farage's breastfeeding rules, Twitter went to work setting the parameters of what "ostentatious" breastfeeding would involve.
I'm going to have children so I can indulge in "ostentatious breast feeding". I'm imaging the be our guest scene from Beauty & the Beast

— Rebecca Reid (@AFTRebecca) December 5, 2014
Farage needs to don prosthetics and demonstrate how easy it is to breastfeed discreetly in a restaurant

— James Tapsfield (@JamesTapsfield) December 5, 2014
Not a mother but what is 'ostentatious breastfeeding?' Does it involve a small brass band and a neon sign?

— Isabel Hardman (@IsabelHardman) December 5, 2014
What exactly does "Ostentatious Breastfeeding" involve exactly? Doing it as a landmark exhibition at the British Museum?

— Jack Tindale (@JackTindale) December 5, 2014
I see Nigel Farage has come out against 'ostentatious breastfeeding.' Leave those nipple tassels at home ladies.

— Dan Kelly (@DanKellyEsq) December 5, 2014
Had I known that breastfeeding is ostentatious, I would have worn something a little nicer and only done it in Waitrose.

— Lisa (@lisadurbin) December 5, 2014
#ostentatiousbreastfeeding feathers, lamé or sequins? I can't make up my mind which is more ostentatious to wear when breastfeeding.

— Mein Führage (@Fuehrage) December 5, 2014