Sir Paul McCartney has spoken for the first time about the stomach bug that saw him rushed to hospital in Japan earlier this year.
SEE MORE:
Back in May, the iconic musician was forced to postpone a string of scheduled performances in Asia, after being rushed to hospital with a mystery bug, which caused him to lose a lot of weight in a short amount of time.
Speaking to The Mirror, he revealed: "It was some stomach thing and I was throwing up and didn't eat for a week, which is one way to lose weight.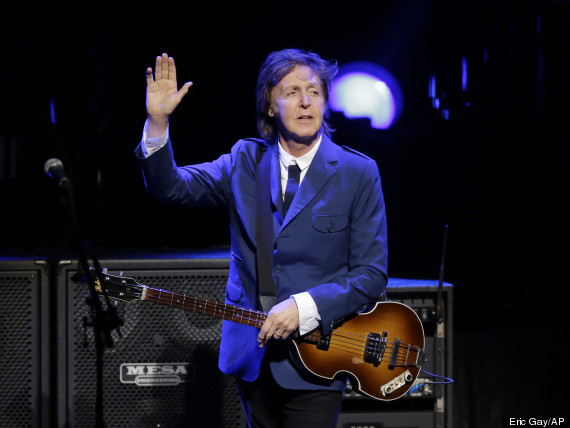 Sir Paul McCartney
"That's not recommended. I lost nearly a stone or something."
He also admitted that while he wasn't looking forward to the time off that his illness forced him to take, it did him the world of good, and he returned from his downtime fighting fit.
Sir Paul added: "It was enough to lay me up quite quickly whatever it was and then they said 'Take six weeks off'.
"My friends said 'Normally, you'd hate that 'cos you love working'... but I took six weeks and came back stronger than ever."
The former Beatles star was also full of praise for the Japanese medics who cared for him during his time in hospital, saying: "They looked after me amazingly and by then I was on the drugs anyway, so I didn't care. I felt great."
It was recently reported that Paul would be heading into the studio with Kanye West, who has previously worked with British music legends such as Sir Elton John and, err, Estelle.
LIKE US ON FACEBOOK | FOLLOW US ON TWITTER