In a week where it has again come under scrutiny for its use of topless models on page 3, The Sun has attempted to show us a different side to Britain's highest selling newspaper.
More usually associated with a reputation for the misogynist objectification of women, the cheeky red top has held a plus size model contest.
While an encouraging sign that perhaps that The Sun is finally listening to groups like No More Page 3, it could also be argued this is simply a move from the objectification of some women to the objectification of all women.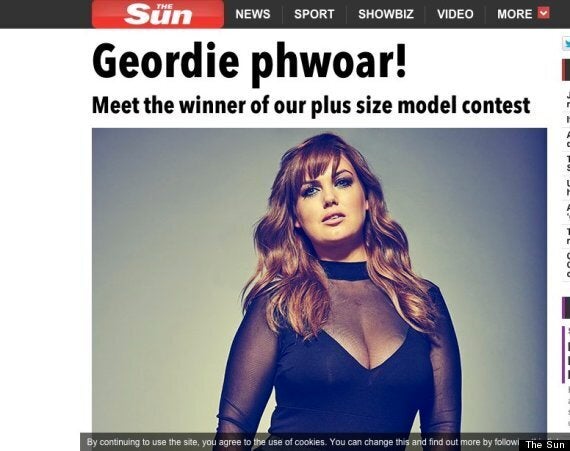 Christie-Leigh Galloway, the winner of The Sun's contest
The winner of the competition is 28-year-old Christie-Leigh Galloway from South Shields.
[Christie-Leigh] is a size 16 — and these shots prove how a fuller figure can be a girl's best fashion friend.

But the avid Sun reader has not always been so confident about her sensational shape.

Christie-Leigh says: "When I was a teenager I was ashamed of being a size 16.

"I remember being on holiday with a group of friends. I was curvier than them and worried they would be shocked at my dress size.

Christie-Leigh now embraces her curvy, healthy figure.
The Sun has long come under fire for its Page 3 girls with calls for the daily feature to be dropped because of what campaigners see as the negative image they create of women as sex objects, only valued for their appearance.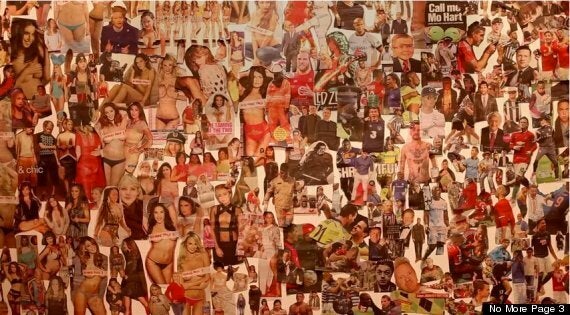 All the men and all the women from six months of The Sun
The group said: "The men are nearly all active, doing things. Not posed. The women are passive. It's all about how they look. When I look at the men's side, I see real life. But when I look at the women's side it doesn't seem real. It's all manufactured.
"This is a newspaper renowned for sport. And there's not a single picture of a woman doing sport... not one. The only older women on there are a woman on a mobility scooter, The Queen and Mrs Brown. There's a range of emotions on the men's side. The women are mainly smiling or pouting."
"What messages do these images send? Every day."
The Sun's owner, News Corp executive chairman Rupert Murdoch, has described the page as an "innocuous" British institution, but has also hinted in recent tweets that he would consider removing the semi-naked women from the publication.