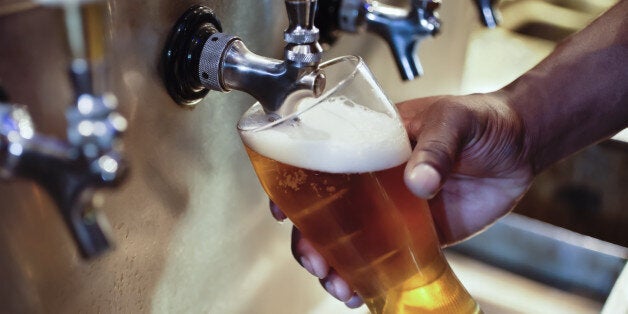 A Tory peer, and former brewery boss, has sparked outrage after blaming Muslims for "many pub closures" across Britain.
Lord Hodgson of Astley Abbotts, who once served as director of Marston's brewery, told peers in a House of Lords debate on Thursday that "socioeconomic factors", including an increasing number of non-drinking Muslims, were a greater cause of pub closures than "rapacious" pub chains.
"In areas of Nottingham, Leicester, Manchester, Leeds and Birmingham the increase in the Muslim population who don't drink leads to many pub closures," he said.
"It is exceptionally hard for a publican who has put 10 years of his life into trying to build up a business to accept the inevitability of these tides of history."
His comments were swiftly condemned by Muslim rights campaigners as "quite ridiculous". Fiyaz Mughal, director of Faith Matters, said: "It is quite ridiculous to blame Muslims for the closure of pubs when in fact the consumption and marketing of alcohol has also changed over time."
Lord Hodgson told the Independent that he was not criticising Muslims, adding: "I thought nearly all Muslims don't drink, but maybe some do. And my speech referred to many serious problems for pubs."
Related