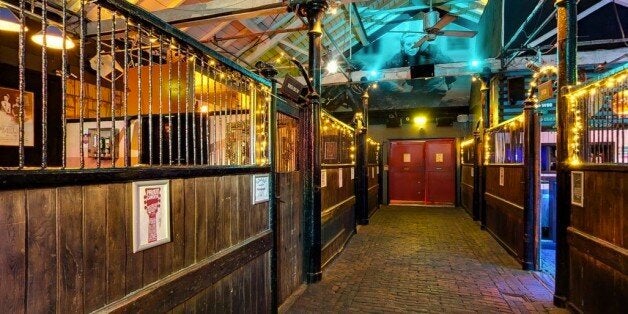 A London bar owner has said he is putting principles before profit by canceling a lucrative Christmas booking that asked if the venue was gay because "it's against some people religion" (sic).
The email reads: "We have our Christmas staff party booked for next Friday at Proud.
"Some of our staff have been told that proud is a Gay bar, is that correct? We need to know as it's against some people religion so we will need to make them aware."
To which Proud replied: "I think best we cancel your visit. We are pretty gay and a lot of gay stuff happens here.
"Gay drinks, gay food, gay loos etc…
Proud told BuzzFeed: "I think some people think homophobia is a thing of the past – there were a lot of people out there who think it's a fair question. A lot of people think you can justify homophobia using religion.
"Proud Cabaret is a cabaret club so it's absolutely full of queens, 30% of my staff are gay! It's an extremely fun, vibrant, incredibly gay-friendly place. I'm proud that many of my staff represent all sorts of minorities."