Heather Mills, who was once married to Paul McCartney, is set to sign up for Channel 4's winter sports show 'The Jump', according to reports.
Heather lost her left leg below the knee in a 1993 accident involving a motorcycle and she's reportedly keen to star on the show, to represent disabled athletes.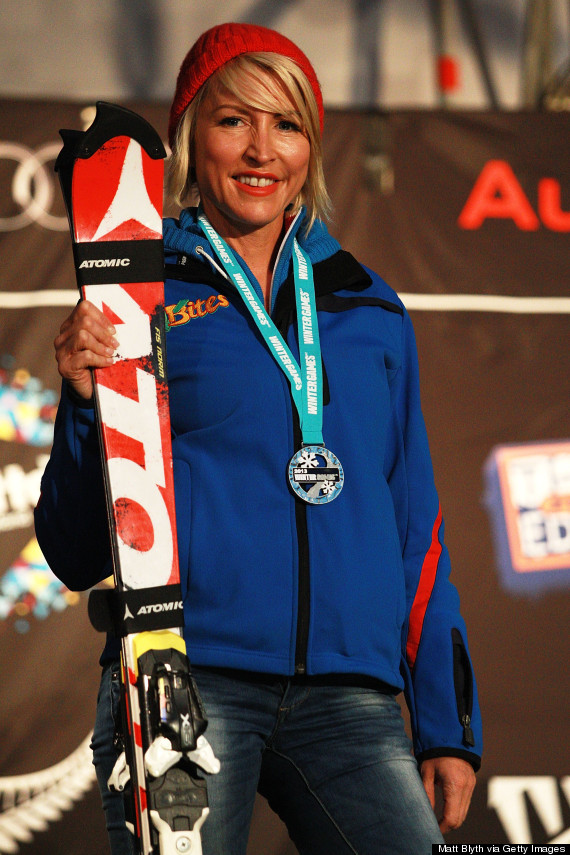 Heather is already an accomplished skier
The former model is already a keen skier and was ranked 28th in the world in slalom, before leaving the UK disabled skiing team after an alleged dispute with an official.
If Heather does sign up, she'll compete against other celebs in a number of other competitions, including speed-skating and ski jumping.
A source tells The Sun: "Heather is keen to take part on the same basis as able-bodied athletes.
"Bosses are still confirming the deal but she is expected to sign on the dotted line in the next few days before heading out to Austria to start practising.
"She loves a challenge and thinks 'The Jump' is a great platform."
Other stars rumoured to be signing up include Mike Tindall, who will be the first Royal to star in a reality TV show, and former 'Strictly Come Dancing' star Ola Jordan, who is reportedly set to rake in the cash by agreeing to a deal.
LIKE US ON FACEBOOK | FOLLOW US ON TWITTER