Beyoncé splashed out over $140,000 on a holiday - and it wasn't even for her.
According to reports, the 'Drunk In Love' singer gifted her sister Solange with the lavish break as a wedding present. Even by celeb standards, this is rather OTT.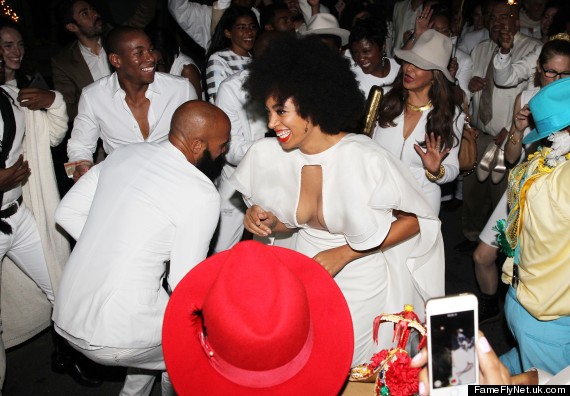 Solange dances at her wedding, presumably having just found out about the present
Queen Bey reportedly agreed to foot the bill for Solange and her new husband's Brazil honeymoon, paying for their $1,000-a-night villa, private flights, a chartered boat and catered meals.
A source tells Heat: "'It was her way of saying 'I'm sorry' after all the bad blood between Jay and Solange. And, of course, she's thrilled her sister got the wedding and man of her dreams.
''She wants the whole family to move on to happier times.''
Nothing says "let's be pals again" quite like a huge present, does it?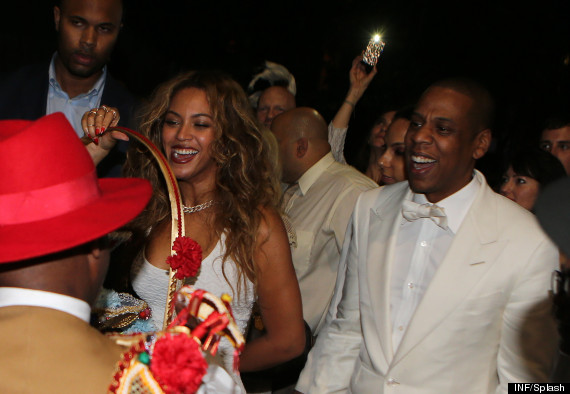 Beyoncé and Jay Z at Solange's wedding
Bey also came to the rescue on the big day when Solange had an allergic reaction to seafood.
The singers' mother Tina previously revealed that Bey took her sister back to their hotel, gave her a Benadryl and had her back on the dancefloor in no time.
While the Knowles-Carter clan seem to be happy now, it hasn't exactly been an easy year for the family, following the release of that lift video of Solange, Bey and Jay Z.
LIKE US ON FACEBOOK | FOLLOW US ON TWITTER