Beyoncé saved the day at her sister Solange Knowles's wedding last weekend, according to their mum, Tina.
SEE MORE:
In a new interview with Entertainment Tonight, Tina spilled the beans about Solange's wedding to music video director Alan Ferguson in New Orleans on Sunday, including an unfortunate incident when she broke out in hives mid-way through the reception.
She revealed: "[Solange] went through the wedding and the sit-down dinner and she was just fine, and then they had a second line in the streets of New Orleans and she was dancing so hard, I think she just go overheated.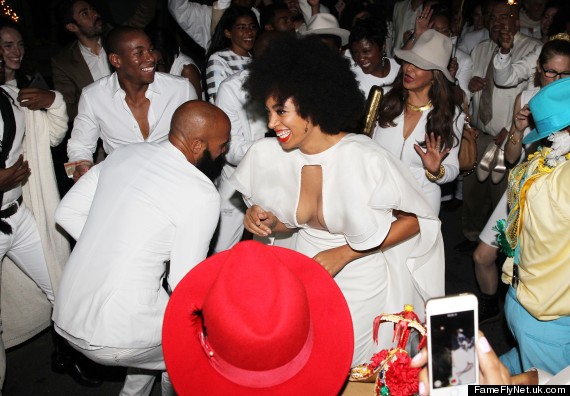 Solange dances at her wedding
"And the seafood, I think she had a reaction to it."
Apparently it was Beyoncé who stepped in to help her big sister out, taking her back to her hotel to give her Benadryl and cortisone creams.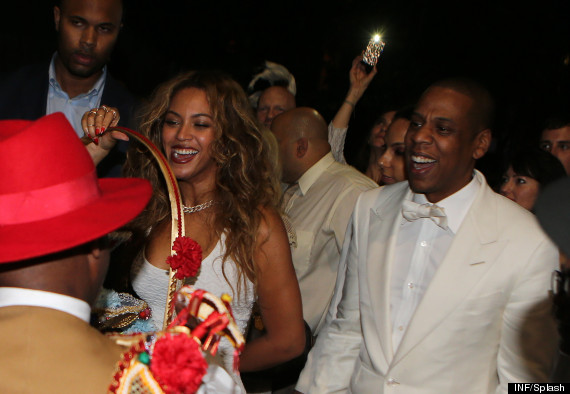 Beyoncé and Jay Z at Solange's wedding
Tina added: "She took a shower and in two hours, she showed up at the reception and did the dance with her son and just had a ball."
Solange jokingly posted a "shout-out" to Benadryl on Instagram on Tuesday, after photos from the reception emerged, showing her wedding-day hives.
Despite that hiccup, Tina said the wedding was a beautiful one, claiming that the self-written vows were her particular highlight.
She said: "There wasn't a dry eye in the place. They were just so heartfelt and I just think the wedding epitomized Solange as a person, and her and Alan's artistic flare."
Newly married Solange is ending 2014 on a high, despite having a fairly difficult year after footage emerged in May showing an altercation between Jay-Z and herself, in a lift at a Met Ball after-party.
LIKE US ON FACEBOOK | FOLLOW US ON TWITTER