Beyoncé appears to have referenced her sister Solange's infamous "lift attack" on Jay Z, in a remix of her track, 'Flawless', which features Nicki Minaj.
Earlier this year, CCTV footage from a Met Ball after-party surfaced online, showing Solange kicking and striking Jay Z in a lift while Beyoncé stood by motionless.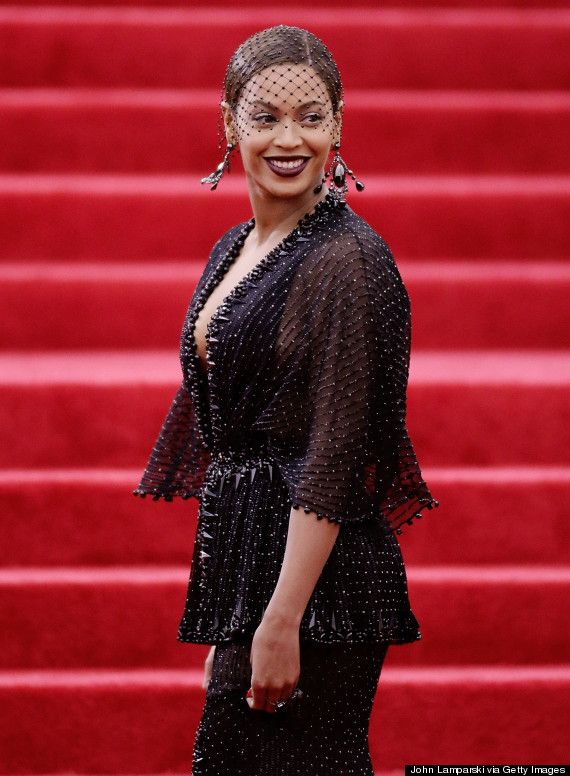 Beyoncé at the Met Ball, before the fight broke out
Because the clip had no sound, it's still unclear why Solange unleashed her wrath on the rap mogul, and a statement from the family released shortly afterwards simply stated that they were moving past the incident together.
Solange gave an interview last month, where she said that the Knowles-Carter family were "all good", following the furore surrounding the leaked footage, which she referred to only as "that thing".
However, lyrics in the new remix of Beyoncé's 'Flawless' - which, in true Beyoncé fashion, appeared online over the weekend from nowhere - appear to allude to the altercation. Queen Bey is heard singing: "We escalate up in this bitch like elevators / Of course sometimes sh*t goes down when it's a billion dollars on an elevator".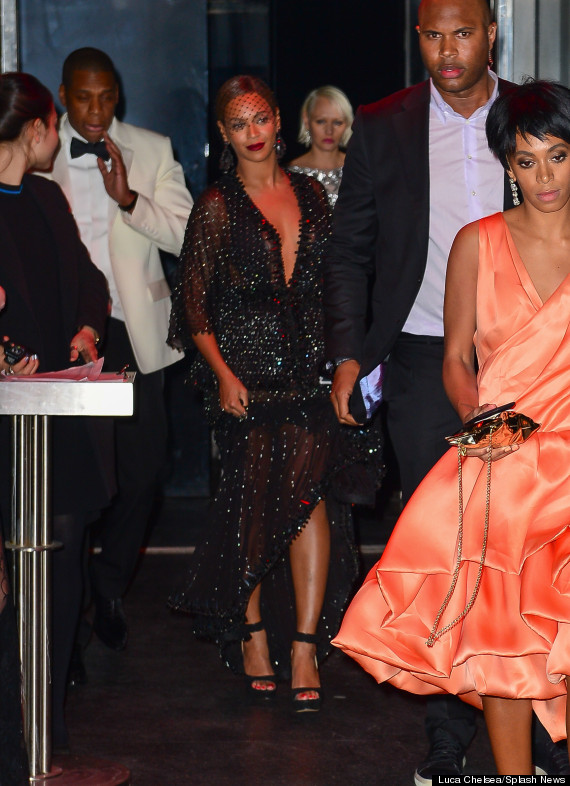 The trio, photographed leaving the hotel where the incident took place
The new remix marks the first time that Nicki - who has quite honestly teamed up with with almost every popstar in the world at this stage - and the former Destiny's Child star have collaborated, though the 'Starships' singer has expressed a desire to work with Beyoncé throughout her career.
Nicki is currently gearing up for the release of her third studio album 'The Pink Print' - a reference to Jay Z's celebrated 'Blue Print' albums - and is featured on Jessie J's new song 'Bang Bang', alongside chart-topper Ariana Grande.
Listen to the duo's 'Flawless' remix below:
LIKE US ON FACEBOOK | FOLLOW US ON TWITTER