Chinese students formed a human chain to save a woman who had walked into freezing sea water, apparently in an attempt to commit suicide.
The youths, from Yanshan University, linked arms so they could reach the woman, who was about 50m away from the shore in Qinhuangdao, and pull her to safety.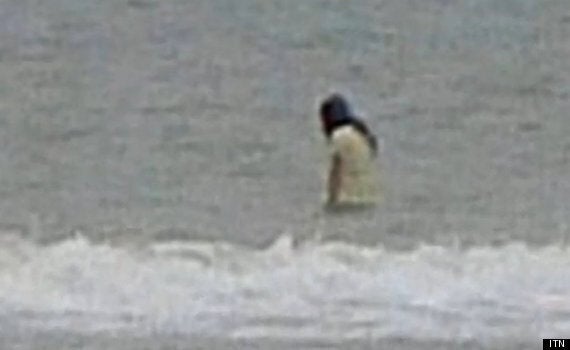 The woman was sighted around 50m out to sea
Witnesses say the woman fled the scene as soon as she was pulled to safety.
Popular in the Community