The 52-year-old is believed to have fallen 60ft onto railings outside a property in Montagu Square, Marylebone, central London. Scot Young became known to the public during a public divorce row with his estranged wife Michelle
Police said his death was not being treated as suspicious.
A spokesman for Scotland Yard said: "Police were called to Montagu Square, W1, at 17:18hrs on Monday, 8 December, to reports of a man having fallen from a fourth floor window.
"A man, believed aged in his early 50's, was pronounced dead at the scene. Young died after being impaled on railings outside his Marylebone home The 52-year-old fell from the fourth floor of his penthouse
"The death is not being treated as suspicious at this time."
A spokesman for the London Fire Brigade confirmed to Huffington Post UK they had assisted police by cutting through the metal railings with an angle grinder.
The Evening Standard reports the £3m property is next door to one which used to be owned by Beatles drummer Ringo Starr.
"It was a very gruesome scene. The body was hanging there for a while.
"Police covered it with a tent straight away when they arrived but quite a few people must have seen it. I couldn't look, I was horrified."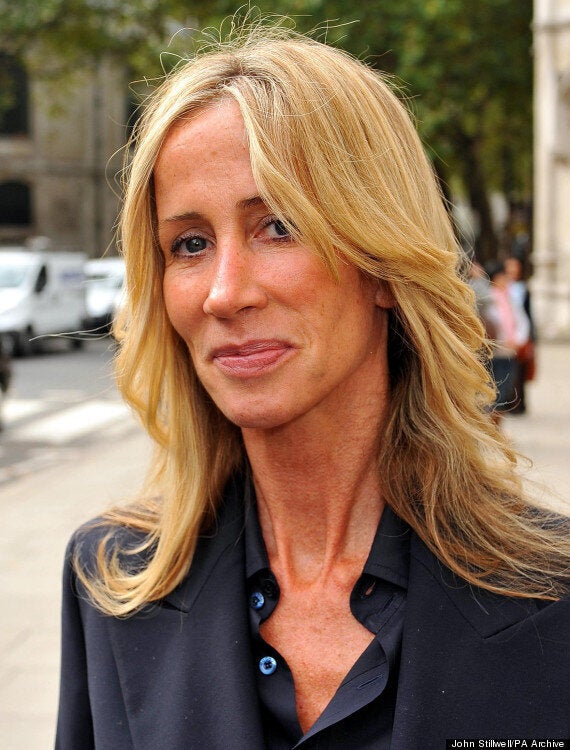 Young's former wife Michelle
In March a High Court hearing was told Mr Young's estranged wife remained empty-handed more than three months after she was awarded £20 million by a judge.
A lawyer representing Ms Young told judge Mr Justice Moor there had been ''zero recoveries'' from Mr Young.
In November last year, Mr Justice Moor assessed Mr Young to be worth £40 million - after analysing evidence at a trial - and said Mrs Young was entitled to half of that.
The judge said Mr Young might have hidden assets off-shore and said he knew Mrs Young would find it hard to enforce his order, but he said Mr Young would never be free of the debt. Mr Young and his American girlfriend Noelle Reno had appeared recently in reality TV show Ladies of London
Ms Young said she thought Mr Young was worth ''billions'' and claimed he had hidden a ''vast fortune''.
Mr Young said he had suffered a financial ''meltdown'' seven years ago and was bankrupt and penniless, with debts adding up to £28 million.
The judge described the litigation - which began more than six years ago - as ''quite extraordinary''.
He said over the years Mrs Young had run up a legal bill of more than £6 million and employed 13 sets of lawyers and four teams of accountants.
The judge heard that the Youngs, who had two daughters, separated in 2006 after starting a relationship in 1989.
Mr Young and his American girlfriend Ms Reno, who describes herself as a "fashion entrepreneur" on her Twitter profile, appeared together in reality show Ladies Of London.
The programme is similar to the Real Housewives franchise and the final episode was aired earlier this month on ITVBe.
The pair starred alongside model Caprice.
During the series, which also starred socialite and businesswoman Caroline Stanbury and the late Alexander McQueen's muse Annabelle Neilson, Ms Reno referred to Mr Young's divorce battle and the press coverage of it.
Cameras followed the couple as they viewed plush places to potentially rent in London as well as showing them in social situations with their co-stars.
Ms Reno's most recent tweet, posted on December 7, said: "No matter what the day throws, I know I can handle it if my day starts with meditation (even if it's day #4 of insane xmas parties!!)"
Mr Young's ex-wife Michelle said: "I just want to be left alone."
Popular in the Community