Peruvian authorities say Greenpeace activists harmed the world-famous archaeological site when they laid a protest banner beside the iconic carving of a hummingbird.
Peru's Deputy Culture Minister Luis Jaime Castillo called the act a "slap in the face at everything Peruvians consider sacred."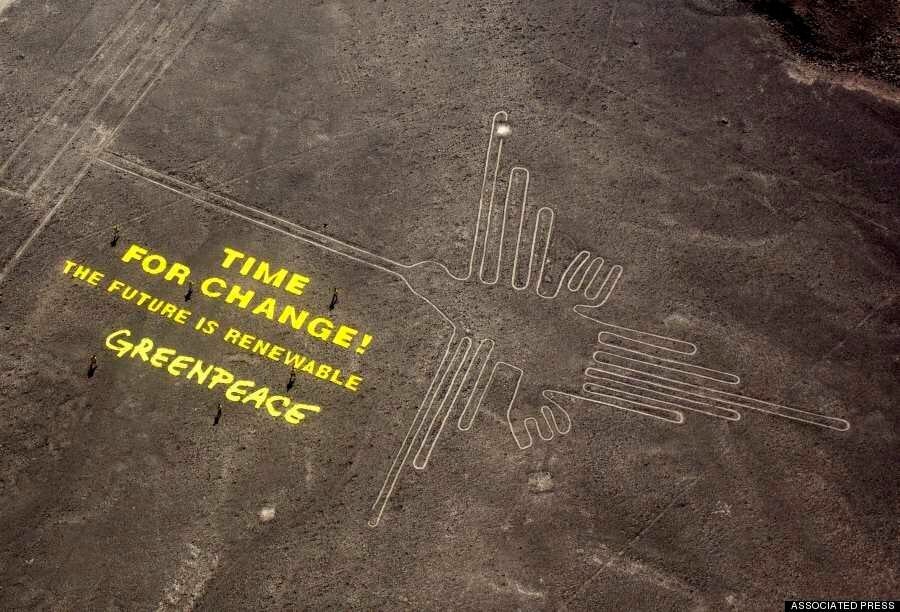 The Greenpeace logo appeared on the ancient site
The UN World Heritage site was carved more than 1,500 years ago and is a key part of Peruvian culture.
Officials say the Greenpeace activists entered a "strictly prohibited" area around the Nazca Lines and damaged it by leaving footprints on the fragile desert ground.
Even presidents and prime ministers have to be granted permission to walk on the site, and special footwear is required.
The Peruvian government will now seek criminal charges against the activists for "attacking archaeological monuments", a crime with a maximum prison sentence of six years, it told the Associated Press.
In a humbled statement, Greenpeace said it is sorry for any "moral offence" caused. "We fully understand that this looks bad," the statement said. "We came across as careless and crass."
The yellow cloth banner was intended to promote clean energy to delegates from 190 countries at the UN climate talks in nearby Lima.
The Greenpeace delegation chief to the talks, Martin Kaiser, said: "We clearly underestimated the sensitivity of the situation."
Greenpeace said its executive director, Kumi Naidoo, would travel to Lima this week to apologise. It will cooperate with any investigation and is "willing to face fair and reasonable consequences," the statement said.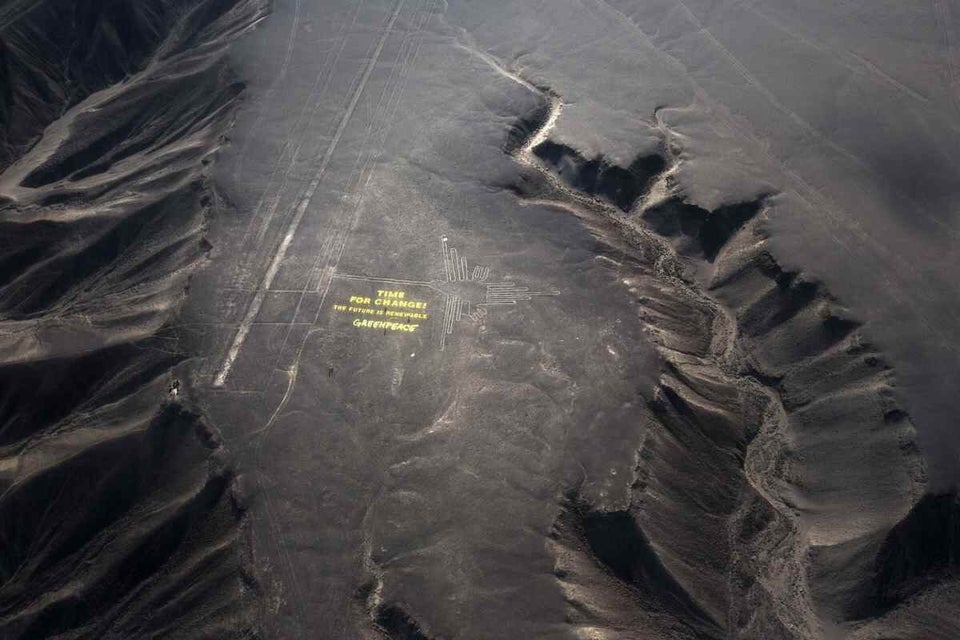 Greenpeace activists mark Peru's Nazca lines
Related