A man looking for a Christmas present for his daughter was outraged at a US retailer selling a black Barbie doll for more than twice the price of its white counterpart.
Warren Johnson, a 30-year-old father from Ohio, tweeted this picture of the two Barbie Fashion Design Maker dolls he was looking at for his six-year-old daughter.
Despite coming with the same accessories, the white Barbie doll was $23.49 and the African American doll was listed at more than twice the price at $49.99.
Mr Johnson told Buzzfeed News: "My daughter was sitting there with us telling us what she wanted for Christmas."
He added: "She just said, 'Why does this black doll cost more than the white doll?' And I really couldn't explain it to her."
Mr Johnson rang two stores who told him that the pricing was an error, and a third that said it was because the white doll was more popular.
Target has now reduced the price of both dolls to $20.99 after Mr Johnson and news outlet WCPO challenged the discrepancy.
In a statement to Buzzfeed News, Target said: "It is never our intention to offend our guests with our product assortment. Both dolls should have reflected the same pricing, however, due to a systems issue this change did not occur. We appreciate the guest bringing this discrepancy to our attention and have since adjusted the pricing and product detail listing. If you have any further questions about these items, please let us know."
But Mr Johnson said he is unlikely to shop at Target again: "They kind of made me feel like they really didn't care how that makes everything look."
He added: "Especially with how everything's going on in society right now, it didn't look right."
Amazon.com are still selling the black Barbie at $49.99 and the white doll at $17.88, while Amazon UK only stock the white doll, costing £54.99.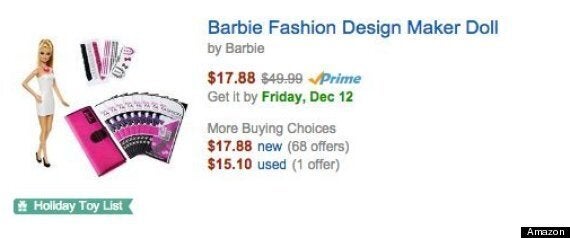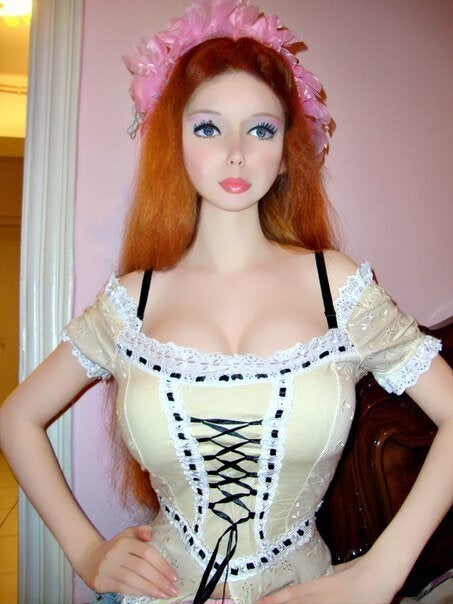 Teenage Human Barbie