Simon Cowell has given his verdict on Lily Allen, following the singer's tweets about Fleur East's performance of 'Uptown Funk' on Saturday night's 'X Factor'.
Lily took to Twitter following Fleur's performance, criticising the fact Fleur performed a track which hadn't been released in the UK yet.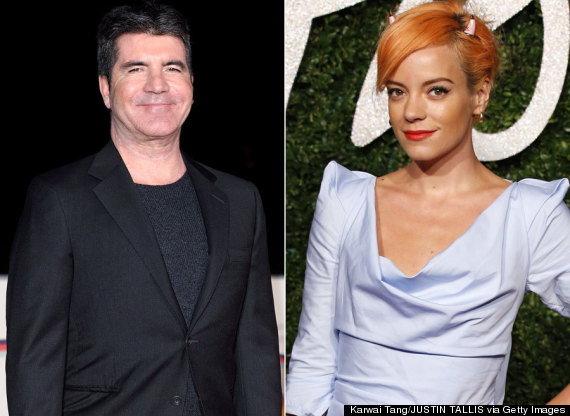 Simon and Lily
In a tweet which has since been deleted, Lily wrote: "It is an amazing song. Fleur did it justice but it's still a great example of music industry corruption."
Now, Simon has hit back at Lily, telling The Mirror: "Lily should stop bleating on about all this. Fleur needed this break, got a chance, she totally killed it.
"Why not be happy for another artist and say congratulations instead of thinking of some stupid."
Si then added that he's glad he never picked Lily for his judging panel, stating: "The irony is I spoke to Lily about being a judge. And from what I took from the meeting, she was seriously considering it.
"Thank God I said no. She'd be a barrel of laughs."
Following her triumphant performance on Saturday, Fleur will compete in the final against Ben Haenow and Andrea Faustini this weekend.
It has also been announced that due to the track's popularity, Mark Ronson and Bruno Mars have moved their release date forward and 'Uptown Funk' will now be in the running for Christmas number one.
LIKE US ON FACEBOOK | FOLLOW US ON TWITTER