Martin Freeman might be known all over the world for his role as Bilbo Baggins, but as part of a 'Saturday Night Live' sketch, he's revisited one of his original roles in 'The Office'.
Bilbo might be best known as an adventurer, famed for his dragon-slaying, treasure-retrieving quests in 'The Hobbit' film series, but it turns out when it's all over, all he really wants to do is flog paper over the phone, much like Martin's character in the original British 'Office', Tim.
'The Office: Middle Earth' also features several other characters from the famous film series, including Gandalf, who is revealed to be a pretty decent "general manager", in addition to his wizarding ability, inspired by Ricky Gervais' original David Brent character.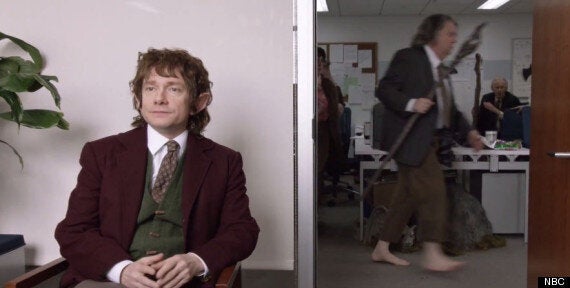 Martin Freeman in 'The Office: Middle Earth'
Hilariously, we also get to see Gollum working in sales while wearing a suit and tie, and the whole Middle Earth staff having a boogie at the office Christmas party.
Click the video below to watch the spoof in full.
The final film in the 'Hobbit' series, 'The Battle Of Five Armies' hit cinemas earlier this month, and stars Ian McKellen, Richard Armitage and Luke Evans.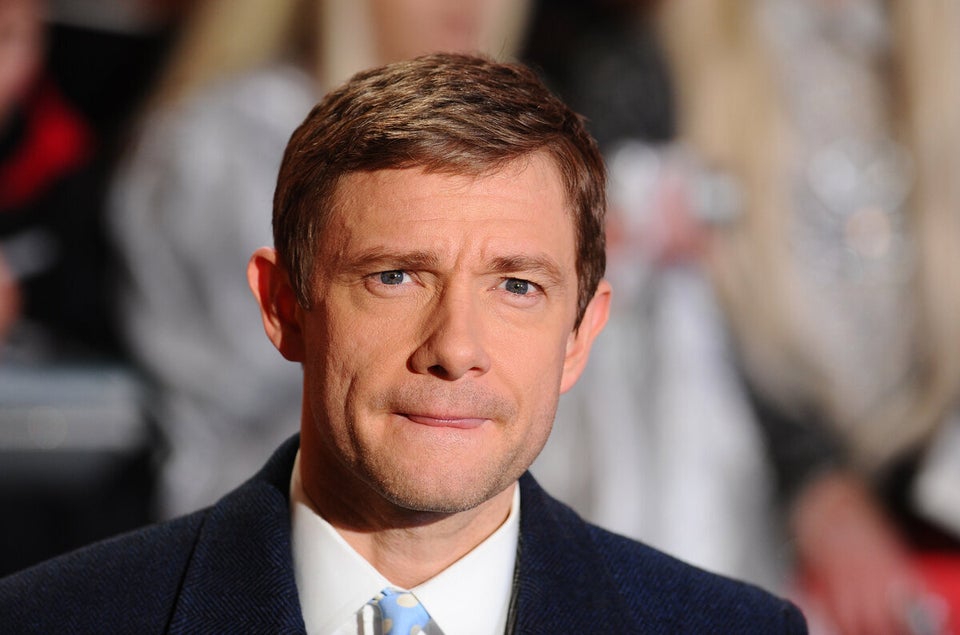 "The Hobbit: The Battle Of The Five Armies" - World Premiere
Related