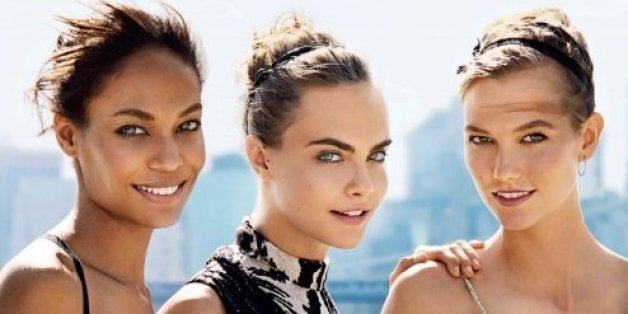 As we compile our end of year lists, there are a few big debates - gender pay gap, everyday sexism - that we find utterly shocking and unsettling that this is still the case in 2014 (soon to be 2015).
Another big, relevant issue that the fashion magazine industry always gets away with is not using models with more 'normal' bodies (that is, not a size 4), by putting the onus on designers. "They don't provide big enough sample sizes", comes the refrain.
But one issue that no amount of whitewashing can cover up is why the hell Vogue UK or Harper's Bazaar haven't used a single non-white model on a solo cover this year.
The Fashion Spot, said Jezebel, "surveyed 44 major print publications, and found that of the 611 total covers, white models (referring to anyone on the cover, not necessarily a model by profession) were featured on 567 of them, while models of color ("categorized as those who appear to be nonwhite or of mixed backgrounds") only appeared on 119 covers."
Publications that were called out were Harper's Bazaar U.S. and U.K., Vogue U.K., Vogue Netherlands, Vogue Paris, Vogue Ukraine, Vogue Russia, Teen Vogue, Numéro, LOVE and Porter.
Writing on The Fashion Spot, Jihan Forbes said: "The biggest offender...goes to Vogue U.K., which hasn't featured a woman of color on a solo cover in 12 years (Naomi Campbell got that honour). One of Britain's most prominent and in-demand models, Jourdan Dunn, wasn't afforded a cover, despite her impressive body of work and overall popularity. Yet Cara Delevingne and Kate Moss were given two covers each."
"The industry is supposed to be at the cutting edge, yet it is woefully behind the times regarding diversity and representing its audience. Shame!"
We contacted Conde Nast for comment, none was forthcoming.
Ade Hassan, who founded lingerie company Nubian Skin after noticing women of colour didn't have any nude underwear options, however, had something to say.
"Overall, there has been a shift from using models to using celebrities or personalities on magazine covers, which makes it less likely that a model will be used at all. Vogue UK has featured women of colour on their front covers, but not models of colour in about a decade.
"It's a well-known issue that women of colour tend to be under-represented in fashion, and magazine covers in general reflect this. I don't understand the research or methodology that goes into choosing the cover of a magazine, but I do hope that in future, magazine editors will be a bit braver, a bit more avant-garde and more open-minded, because at the end of the day, those are the characteristics that make great fashion and great publications."
And there's the rub. The bottom line is that magazines will never have greater representation of diversity until editors decide to take the chance and actually feature them. Although the perception in the past may have been that Naomi Campbell was the only supermodel of colour, that's no longer the case with models such as Jourdan Dunn and Joan Smalls.
In a week that has just brought us the amazing new Burberry campaign featuring both Dunn and Campbell, Vogue, it seems, is uncharacteristically behind the times.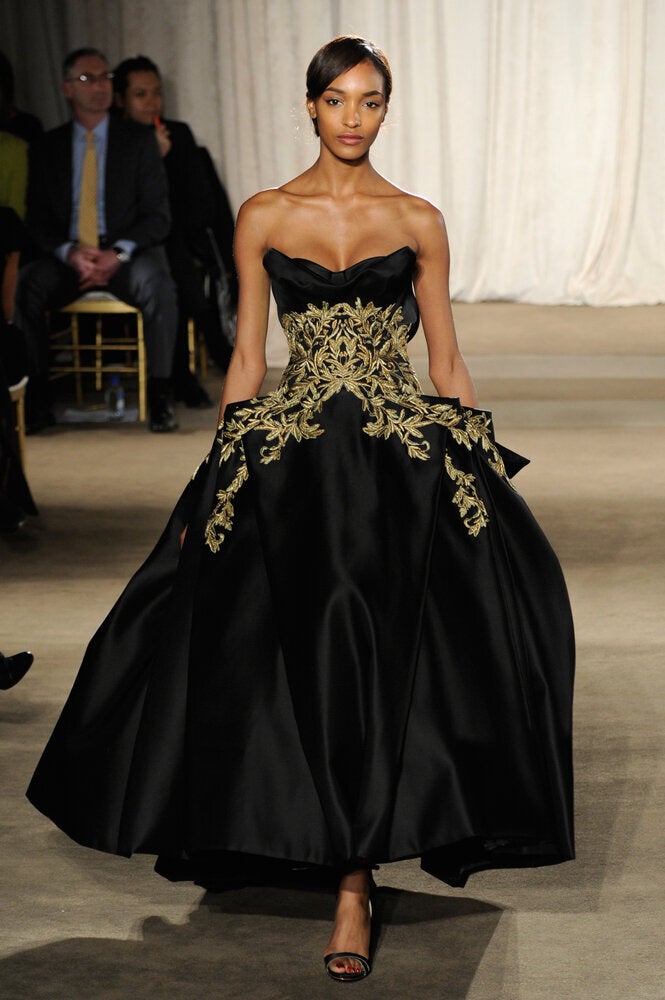 The Top Black Models
Related